11 Marketing Agency Project Management Software To Fit Your Needs
You're a marketing agency and you need marketing software to help your team work more efficiently. Lucky for you, there are many marketing agency project management apps out there! Read on to learn about 11 of the best marketing agency project management software
There are many marketing agency project management software options that you can choose from. It's important to find something that fits your needs, is easy to use, and has the features you need.
In this blog post, we will cover 11 marketing agency project management software packages so you can make an informed decision about what tools work best for your business!
What is a Marketing Agency?
Before we get into marketing agency project management software, let's first establish what a marketing agency is.
A marketing agency is a firm that provides clients with marketing services as an outsourced partner for a fee.
Agencies often provide consulting and strategy, creative executions (ads), sponsored media placements on social or search platforms, influencer marketing initiatives, and email marketing efforts.
Marketing firms often have a group of experts who may assist with branding and advertising, as well as public relations and social media marketing.
It is a business that creates marketing campaigns for its clients, either providing the ideas and executing them or simply providing marketing execution.
What is a Marketing Agency Project Management Software?
Marketing agency project management software is a marketing software that enables agencies to better manage projects, track progress and monitor KPIs.
It provides marketing teams with essential tools for marketing execution including creative assets, scheduling details, performance reporting and analytics data.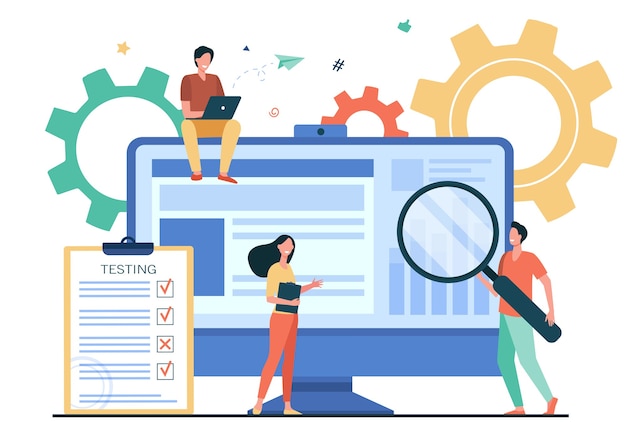 This marketing automation saves time by streamlining the process of managing campaigns across platforms like Facebook Ads or Google Adwords.
The objective of marketing agency project management software is to assist marketing departments in staying organized, cooperating more effectively, tracking activities and deadlines, efficiently allocating resources, automating time-consuming procedures (such as invoicing), simplifying client communication, and measuring marketing outcomes.
Benefits of a Marketing Agency Project management software:
A marketing agency project management software has many added benefits that come in handy, such as:
A marketing team can establish a workflow and ensure everyone is on the same page. Projects become more organized, with every task assigned to someone who knows what they're doing.
You no longer need to worry about miscommunication or tasks falling through the cracks.
You can measure marketing effectiveness and provide clients with a detailed breakdown of marketing activities, budgets spent, and results achieved.
This helps agencies retain existing accounts while attracting new ones too! Improved communication between team members
Increased efficiency due to automation of time consuming procedures
Easier access to marketing metrics and analytics for making data driven decisions
Features to consider:
When choosing marketing agency project management software, there are a few things you should look for in the package.
First of all it's important to find a solution that has an intuitive interface and is easy to use. You don't want something too complicated or not user-friendly!
It shouldn't be difficult finding what you need when you need it.
To save time when sharing information between team members and clients, use marketing agency project management software with built-in integrations to other tools such as marketing automation platforms or CRMs.
It's also beneficial if your marketing solutions have an easy task workflow so tasks can be assigned to specific users within the company and deadlines can be set.
Reporting and analytics is another key feature to look for when choosing marketing agency project management software.
You're seeking for a solution that can provide you with an overview of all marketing activity, from social media posts to email campaigns, as well as more detailed insights into how effectively they're doing.
One of the most significant advantages that software has over paper documents is its flexibility.
You should be able to customize it to meet your specific needs as well as those of your clients. Tailor it to fit project management processes, marketing procedures, and team roles.
Last but not least, make sure that customer support is available should you need any help using or setting up the software.
There is no one-size fits all marketing automation tool since every agency and client has different needs. Some marketing agencies require specific tools while others may need more general marketing support. You'll want to consider:
The size of your marketing team
The types of services you offer
Your marketing budget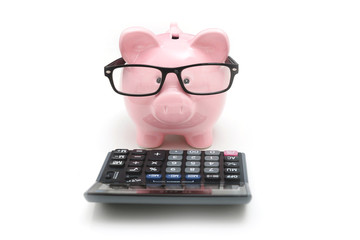 How much automation you need
Once you have answers to these questions, then it will be easier to find the right marketing agency project management software for your business.
11 Marketing Agency Project Management Software :
Now that we've gone about the basics and the various aspects of marketing agency project management software, let's take a look at some of the marketing agency project management softwares available in the market:
1) Monday.com:
Monday.com is a comprehensive project management software that's great for marketing teams of all sizes.
It has an intuitive interface, is easy to use, and has all the features you need to manage your marketing projects effectively.
It also integrates with other tools such as marketing automation platforms and CRMs, making it easy to share information between marketing team members and clients.
Monday also generates marketing reports making it easy for you to see how effectively your marketing campaigns are performing.
Their reporting suite allows you to gain insights into marketing performance, customer engagement levels, channel effectiveness, campaign ROI or whatever other marketing metrics that matter the most to your business.
The software is available in both a free and paid version, so you can try out the features first before committing to anything.
Monday marketing agency project management software is suitable for marketing managers looking for an easy-to-use solution that doesn't require any coding skills or technical knowledge.
2) Drag:
Marketing agencies may use Drag to manage a variety of activities within their Gmail inboxes. It means that teams can address emails as tasks and establish new ones from the ground up in the same location.
Projects, marketing campaigns and collaboration tools can be managed from within Gmail using Drag.
Drag is a marketing agency project management software that has an intuitive interface making it easy to use even for first-time users.
Teams may use Drag to make their own customizable boards for a variety of functions, such as CRM, Task Management, Content calendar, or Creation flow, for example. It is feasible to run your entire procedure without leaving your inbox.
Furthermore, you may share team inboxes inside Drag with teammates, which is the most secure method and also eliminates those endless threads with FWD's, Cc'S, and Bcc'S.

3) Clickup:
Clickup marketing agency project management software integrates with more than 30 apps, including Asana, Slack and Trello.
It is the system that organizations are using to manage their marketing projects all in one place.
Users can visualize marketing campaigns and accounts on lists, Kanban boards, Gantt charts, calendars, and more with 'ClickUp.'
Task management capabilities include task checklists, sub-tasks, and task templates, as well as the option to filter, sort, search for, quickly reorder, and view tasks in the most convenient way for the team.
From a single location, create forms to collect client information, get consent, and distribute information.
Users may use automatic commands to establish a smooth intake mechanism for affiliate sign-ups, client onboarding, co-marketing collaborations, and other activities.
4) Swit:
Swit is a comprehensive team collaboration platform that seamlessly integrates team chat and project management in one location, allowing users to switch between tools without missing a beat.
This software also includes post, file transfer, Kanban, Gantt chart, and scheduling capabilities.
Swit marketing agency project management software helps teams grow their businesses by accelerating collaboration and increasing transparency.
Users may organize projects, share files, collect feedback from team members and streamline communication with tools such as Swipe File sharing feature.
It also enables you to see what everyone is working on in real time, which means that there's no more need for those pesky status updates.
Swit's marketing agency project management software is ideal for marketing teams searching for a single solution to handle their projects and interact with teammates in real time.
5) ActiveCollab: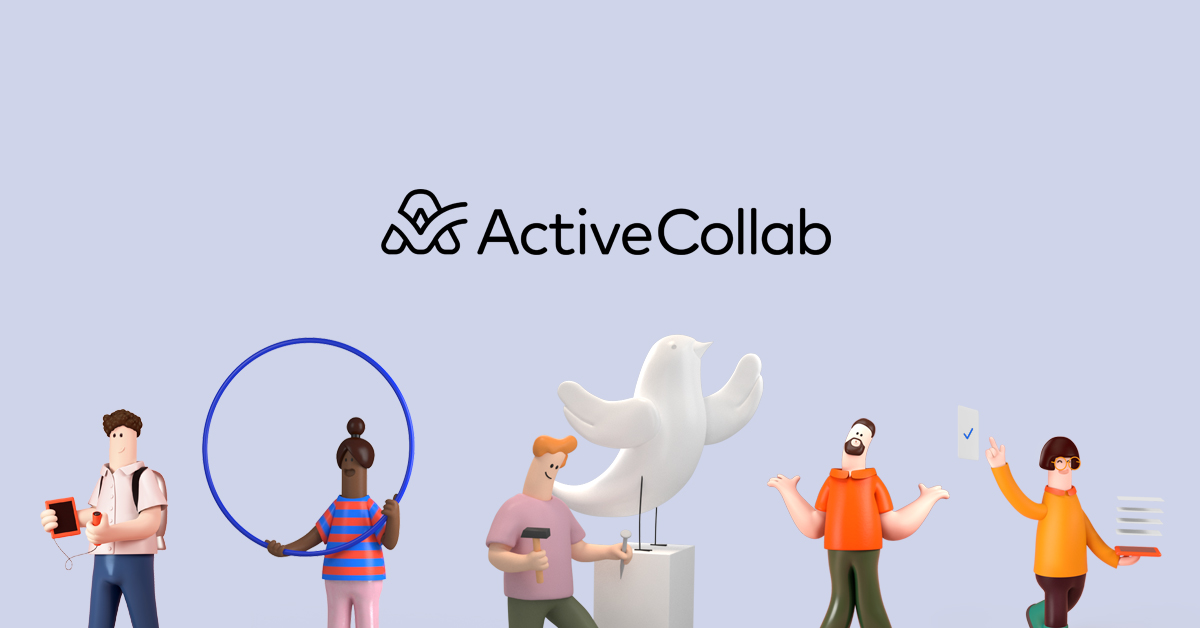 With Complete Control Of Their Work, Teams Can Organize Their Work In collaboration with ActiveCollab, teams have complete control over their work.
It's a fantastic tool for remote teams that need a clear picture of what's going on in their projects.
ActiveCollab marketing agency project management software is great for marketing teams that need to manage a lot of moving pieces.
Features include Gantt charts, time tracking, invoicing, and reports.
Users can also invite clients to join their projects and collaborate with them in real-time.
ActiveCollab is perfect for marketing teams that need to manage a lot of moving pieces, as it includes Gantt charts, time tracking, invoicing, and reports.

6) Screendragon: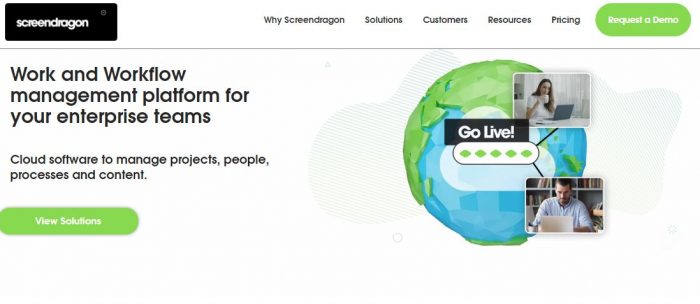 Screendragon marketing agency project management software helps teams stay on top of their marketing and sales efforts.
It is an easy-to-use but powerful tool that offers a comprehensive, modular marketing automation platform to track everything from prospecting and lead generation through engagement, conversion optimization and closed loop marketing follow up.
Screendragon is a flexible platform that allows you to build platforms or content management systems with full control over all elements.
Users may also utilize a variety of templates for projects and processes, as well as automate artwork.
With its visual Kanban boards, interactive Gantt charts, and list views as alternatives for user interfaces, it's easy to see why team management would be a force multiplier.
7) Smartsheet:
Smartsheet marketing agency project management software is a powerful, cloud-based platform that helps teams manage their projects and tasks.
It doesn't have a lot of cost or invoice management capabilities, but it does feature a variety of content collaboration tools that are particularly beneficial for marketing professionals.
You can save time and money by integrating Collabera with your existing business processes, as well as improve communication across teams.
Real-time notifications allow team members to stay up to date on all changes in real time, and the tool includes shared views, detail history, activity logs, automated alerts, reminder, and status reports to keep everyone coordinated.
There are several project management and resource management solutions available, which I believe to be rather standard among marketing project management software it's a competent group of tools for scheduling, assigning people, tracking work, tracking money, and so on.
Smartsheet connections include Microsoft and Google applications, as well as development tools like Jira, as well as helpful business apps like Salesforce, servicenow, Slack, Box, and Tableau.
8) Hive:
Hive marketing agency project management software is a cloud-based solution that helps teams manage their projects and tasks.
It offers a variety of features, such as Kanban boards, Gantt charts, time tracking, and reporting tools.
The ability to look at a team's work and future projects in a clear way using Hive's time-tracking, analytics, and versatile view functions allows for an open understanding of the activities of other team members.
Within their project management software, Hive has full email integrations, allowing you to send and receive Gmail and Outlook emails from the app.
If you're looking for a well-designed, all-in-one solution that can be expanded or reduced as needed, choose Hive.
Hive streamlines your work in one centralized platform and provides far more than simply Gantt charts. Hive's project views, dependencies, and thousands of integrations simplify your job.
Hive is a perfect fit for a marketing team with people of various talents and work preferences. It's used by teams ranging from 10 to 1,000 people.
9) Goodday: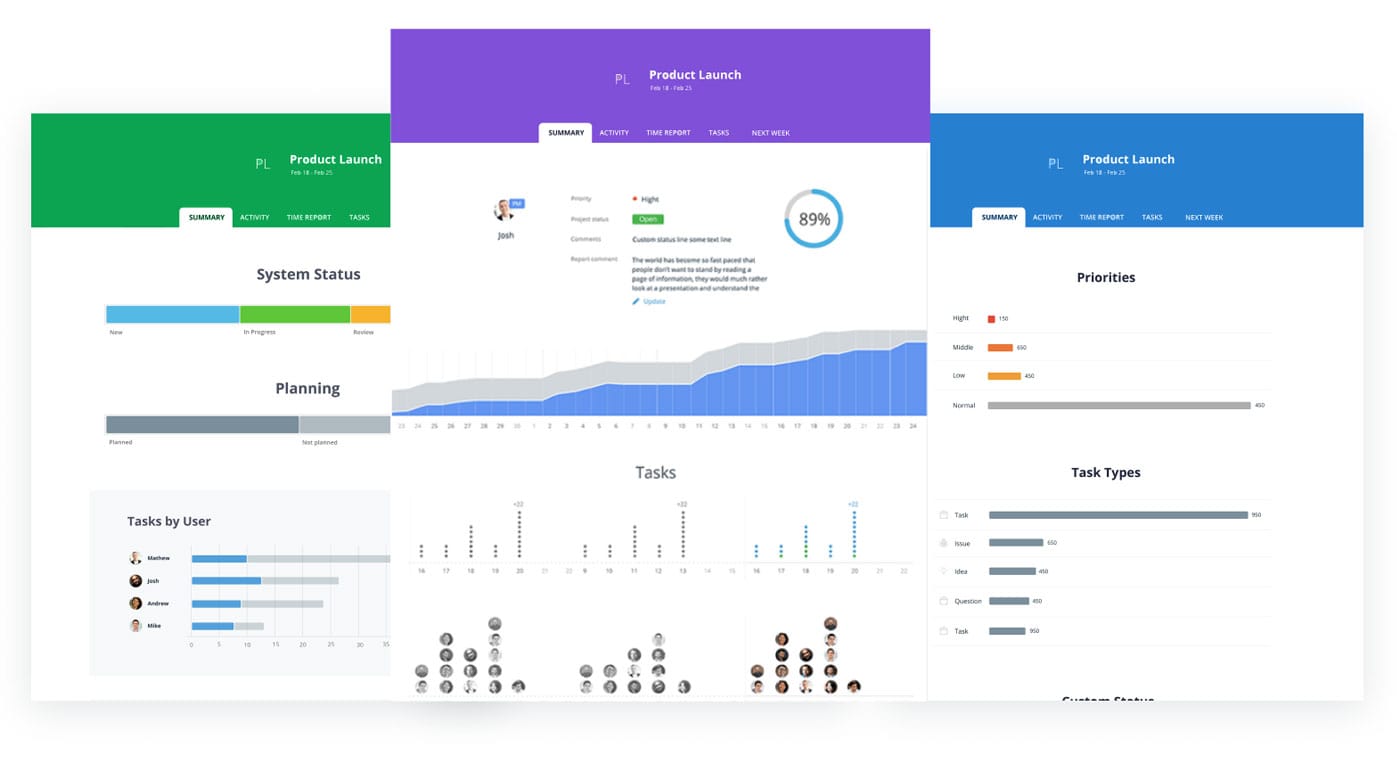 GoodDay is a project management program that includes native support for marketing department needs and processes, including marketing campaign management, marketing planning, editorial calendars, event organization, content production, and more.
Goodday marketing agency project management software was built from the ground up with marketing needs in mind.
It has a marketing timeline that allows you to plan and manage all your marketing activities, such as webinars, product launches, social media campaigns and more.
You can schedule tasks on any date or time of day and organize them by campaign, product, or other criteria.
The software also includes a wide range of reports that give you insights into how your marketing is performing.
Goodday allows you to do your job the way you want to, while also making it simple for marketing professionals to manage their projects and campaigns.
10) Vogsy:
Vogsy marketing agency project management software is a powerful, cloud-based platform that helps teams manage their projects and tasks.
It features time tracking, budgeting tools, invoicing capabilities (with the option to track expenses), customer relationship management (CRM) features like contact lists and email marketing integration with MailChimp.
With a single, accessible platform, Vogsy assists marketing teams and agencies in taking control of their projects.
Vogsy's simplicity helps teams get the job done without weighing them down, since it is built for Google's G Suite.
You can track time, money, and expenses; manage milestones and deliverables; communicate across teams; organize your time, tasks, and resources; automate invoice generation; and more with this easy-to-use software.
You may complete more projects on time and budget with improved visibility.
11) Ravetree:
Ravetree is a complete-featured work management software platform used by agencies throughout the world.
Project management, resource planning, time and cost tracking are just a few of the features that make it stand out. It offers best-inprovide project management, resource planning, time and expense tracking.
Agencies benefit from having a single source of truth from which they may better manage their operations and have a bird's eye view on the big picture.
With a plethora of sophisticated features, such as granular permissions roles, configurable notifications, automated alerts, project budgeting, Gantt charts, customizable fields, and custom tables, it's easy to see why Business Manager is so popular.
Ravetree's user-friendly interface distinguishes it from the competition. The intuitive design allows users to easily discover information, such as project managers, executives, and team members.
Ravetree also offers a money-back guarantee, as well as an A+ Better Business Bureau rating and employee happiness surveys that reveal employees enjoy working there.
Ravetree is dedicated to providing outstanding customer service rather than focusing on the bottom line.
Conclusion:
There are many marketing agency project management software programs on the market, and it may be tough to choose between them.
This blog article has covered 11 of the most popular project management software programs and highlighted their benefits. Hopefully, this information will assist you in making an educated decision about which program is appropriate for you..






Running an agency?
Clientvenue is an all-in-one client portal and client requests management software.
Learn more