How To Start A Digital Marketing Agency Pdf: Learn The Skills Necessary
A digital marketing firm is a web advertising business that promotes your brand and creates leads for businesses, product, and service entrepreneurs in the digital world. The article will teach you how to promote your company successfully, how to build client connections successfully, and much more.
A digital marketing agency is an online advertising company that promotes your brand and generates leads for business, product and services in the digital world.
The article will teach you how to establish yourself as a leader in the industry, how to market your company effectively, how to build client relationships successfully and much more.
Digital Marketing Agency:
A digital marketing agency is a company that provides online advertising services.
This can include anything from search engine optimization (SEO) to social media marketing to website design and development.
Functions of Digital Marketing Agency:
Promoting your brand to increase visibility, website traffic and generate leads is the main function of a digital marketing agency.

Digital agencies can also build awareness for products or services through social media campaigns, email newsletters and more.
This process allows businesses to reach new audiences they may not have had access to previously.
Digital marketing agencies often work with clients to create a strategic plan for online advertising.
This may include developing target markets, creating messaging and formulating a budget.

It's important for businesses to have an agency that can help them grow their brand in a way that is both effective and efficient.
Once a strategy is in place, the digital marketing agency will be responsible for executing it.
This includes tasks such as creating and managing social media profiles, designing and optimizing websites, developing search engine optimized content and more.
It's important that agencies have the experience and knowledge to carry out all aspects of online advertising.
Digital marketing agencies will track how successful the strategies and campaigns are.
Reports should be easy to read and understand, so clients can make adjustments as needed.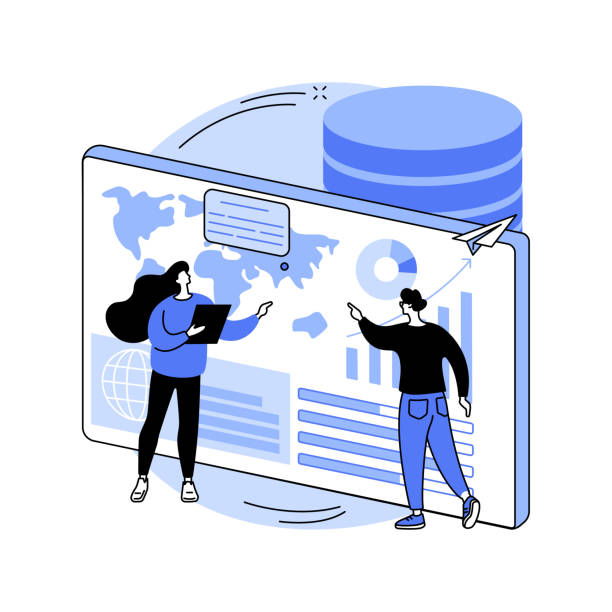 The agency may also provide recommendations on how future efforts could be more effective in meeting goals or increasing ROI (return on investment).
Digital marketing is an ever-changing industry, so agencies need to stay up-to-date on how new technology can be effectively used in advertising.
Agency employees should also be creative and able to come up with new ideas that will keep client campaigns fresh and engaging for customers.
Clients should choose an agency that has extensive experience in the industry.

While it may be tempting to hire a digital marketing company that charges less, clients will get what they pay for if their agencies lack knowledge and expertise.
How to Start a Digital Marketing Agency :
Following are some of the steps to be considered to start a digital marketing agency:
1) Narrow down your topic.:
The first step to starting your own agency is defining how you're going to specialise. If you already have experience in the industry, then this should be easy.
Otherwise, determine how far along you are with developing clients and what areas of digital marketing would best suit your skillset.
Once you know how much work it will take for you to get started, pick a niche that fits within those parameters so they can grow as needed over time.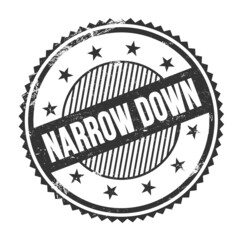 Even if there are many sorts of services offered by agencies (SEO vs social media), it is not a good idea to spread yourself too thin or attempt to provide everything under the sun right away.
It's better for agency owner-operators to start with a tight focus and then grow their services over time as the business matures.
Narrowing down your topic also makes it easier for clients to understand what you do, how you can help them and how they should expect results from working with you.
If you're not sure where to start, consider these questions:
What are the main areas of digital marketing?
How does my skillset match up with those areas?
Are there any specific niches I want to focus on (i.e social media marketing)?
Once you have an idea of what services you want to offer, create a list of keywords that reflect those specialisations.
2) Be an Expert
The next step to starting your own digital agency is having the knowledge and skills necessary for success.
You may decide to start small with just one or two clients, but it's important that you have experience in all areas of online advertising.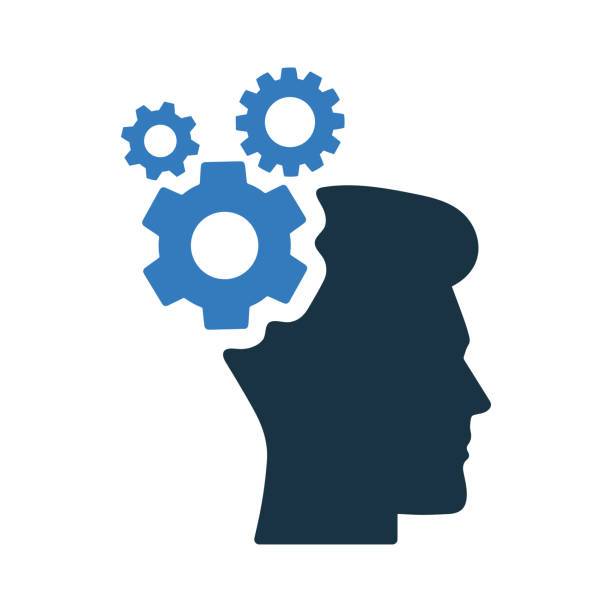 For example, how can you design a website if you don't know how websites work?
It will be difficult at best to convince people they need your services if you aren't informed about what others are doing within their company.
3) Make a list of your skills
The next step is to make a list of the tasks you're capable of completing for clients.
While it may be tempting to offer everything under the sun, agencies typically specialise in one or two areas (i.e social media marketing).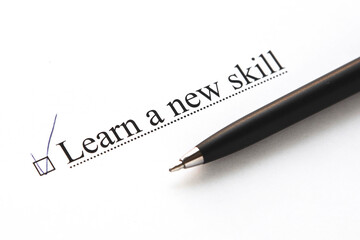 If you want potential customers to take you seriously, focus on how much experience and knowledge you have within that area .
Here are some things that an agency should do:
Search engine optimization;
Website design;
Social media management;
Email marketing campaigns.
Develop an agency website:
4) It's not enough to be good at something, you have to be able to show it off:
Now that you know what services you offer and how much experience and knowledge you have, the next step is creating a website.
A potential customer will want to see examples of your work, so make sure your website showcases your best skills and previous projects.
In addition, include a section on the website that explains who you are as an agency, what makes you unique and how you can help them grow their business.
Make sure everything on your site is easy to find and navigate, especially if someone is quickly browsing through pages looking for information about hiring an agency.
You should also consider having a blog on your website. This is a great way to show off your writing skills, knowledge of the industry and how you think about marketing in general.
Regular blog content also helps with SEO, so make sure you include keywords throughout your posts.
5) Get Involved in the Community
Another way to show off your skills and knowledge is by getting involved in online communities and forums related to digital marketing.
Not only will you learn new things, but you'll also be able to connect with potential clients who are looking for help with their advertising campaigns.
Many of these forums have directories where agencies can list their services, so make sure you take advantage of this free opportunity.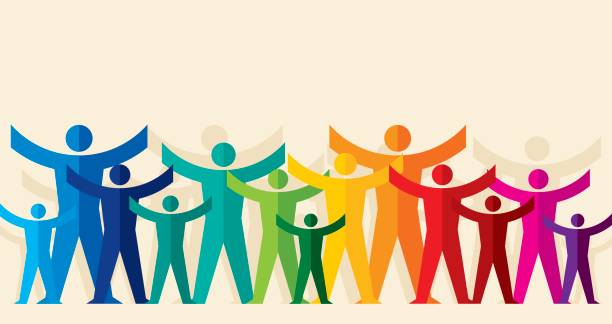 Don't forget to include links to your website and social media profiles on your agency page!
Digital marketing is always changing, so it's important for agencies (and individual freelancers) to stay up-to-date on the latest trends and changes.
Attend conferences and seminars, read books and blogs regarding how to succeed in digital marketing, and stay up to date on all the news. You never know who will be there or what possibilities they may present!
6) Get Some Testimonials
One of the most important things you can do to legitimise your agency is to get testimonials from happy clients.
Make sure these are displayed prominently on your website, and be prepared to send them over if someone asks for them.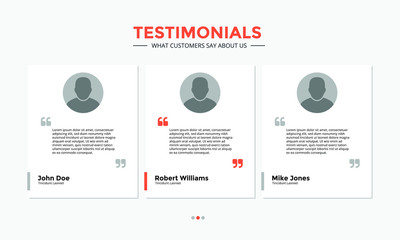 It's also a good idea to create case studies that show how you were able to help a client achieve their goals (even if they're not digital marketing related).
In addition, always ask clients for feedback after working with them—positive or negative. You can use this feedback to improve your services and make sure future clients are happy with the work you produce.
7) Get Social
Finally, don't forget the importance of social media in today's digital age.
Make sure you have a strong presence on all the major networks (Facebook, Twitter, LinkedIn, Google+, etc.), and use them to share your latest blog posts, announcements about new services or just to show off how awesome your agency is.

Remember that social media isn't only about promoting oneself; it's also a fantastic method to engage with prospective customers and discover more about what they want from an ad campaign.
List of skills you need to master in order to start a digital marketing agency:
Excellent communication and writing skills
Digital marketing is all about communicating with customers, whether it's through social media, email or website content. You need to be able to write in a way that engages the reader and drives them to take action.

In addition, you need to have excellent customer service skills so you can deal with any inquiries or complaints quickly and effectively.
Strong understanding of digital marketing concepts
You need to be able to understand how all the different aspects of digital marketing work together to create a successful campaign. This includes SEO, PPC, social media marketing, email marketing and more.
It's also important to stay up-to-date on the latest trends so you can offer your clients the best possible service.
Digital Marketing is vast subject with lot's of moving parts that are always changing! You have to keep learning & educating yourself if you want to remain as an industry leader in this space.
In order for any business or individual looking to start there own Digital Marketing Agency it is important they possess these skillsets and knowledge! If not it will be difficult scaling or starting a successful digital marketing agency.
Strong graphic design skills
Digital marketing isn't all about text; it also includes using graphics and visuals to get your point across.
If you want to start a digital marketing agency, you need to be able to create attractive and effective graphics that will catch the eye of potential clients.

This could include creating banner ads, infographics, social media posts or even just designing a great website header.
Graphics play an important role in how people perceive your brand, so make sure they look good!
Ability to use social media
In addition, You have to be able to master how different social networks work in order to promote your business. Knowing how to use social media effectively is crucial for all small business.
This involves understanding how best to post on Twitter or Facebook, when posts should be published and what sort of information should be shared. Any digital marketing firm must have this talent!

Conclusion:
In conclusion, the industry of digital marketing is constantly changing and growing. It takes a lot to understand how all these different aspects work together in order to create an effective campaign for your business or client.
If you have great communication skills, are able to use social media well and can create attractive graphics then starting a Digital Marketing Agency may be right for you


Running an agency?
Clientvenue is an all-in-one client portal and client requests management software.
Learn more