7 Essential Factors To Look At When You Start Branding Agency
This article discusses certain essentials that everyone should take into account when they begin their journey as a branding agency.
If you've recently decided to start a branding agency, then it may have occurred to you that there are a few things you should do before you go into business.
This article discusses certain essentials that everyone should take into account when they begin their journey as a branding agency.
What is a branding agency?
A branding agency is a company that builds brands and/or works on advertising campaigns.
A branding agency has a lot of professionals working together to create a brand that is engaging, memorable, and trendy.
There are various factors you should consider when selecting a branding agency.
You want to make sure that they can position your product or service as best; whether it is in the form of a new logo, packaging, website , or marketing strategy.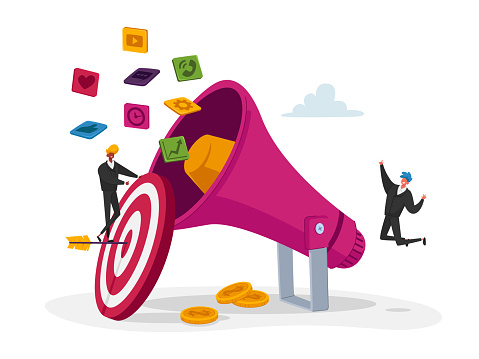 A branding agency is the person who will design your brand and help to get it in front of your audience.
There are some branding agencies who also do creative work, but you should make sure that they have a good understanding of your needs and requirements.
There are a number of branding agencies that can help you to increase the brand awareness and your business.
If you need to make sure that your brand will be presented in the best manner, you should look for a good branding agency.
Starting a branding agency is not easy, but you can have the best branding agency that will give you excellent services.
Factors to look at when you start a branding agency :
1) Budget
Before you start a branding agency it is important to have a budget in place and an understanding of the client's needs.
You should also consider what kind of clients you want to work with and be flexible with your services.
Not only do you need to take in consideration budget, but other factors such as industry, market share, competitors, etc. are also important when looking at how big your branding agency will become.
If you want to be the best in your field, you need to start your agency with the best of what you have.
2) Branding capacity:
First of all, it's important to consider the brand capacity. Does your new company have the capacity to get it done?
Do you have access to sufficient resources and funding?
In terms of the branding industry, a company's branding capacity can be gauged by their design portfolio and marketing experience.
The better they are at designing and executing branding campaigns, the more likely they will be able to produce effective branding campaigns as well.
In addition, the brand capacity of a business should also be evaluated by their pricing policy.
A company with high costs will have difficulties to produce sophisticated branding campaigns.
If a company has high costs, it means that its branding capacity is limited to just producing simple design concepts.
On the other hand, if the price of a company's products and services is low, it means that the designer can easily promote their product to customers.
3) Business plan
If you're considering starting your own branding agency, it's important to be prepared.
The next step is to create a business plan that includes how much money you need to start, the industry you want to work in, and the type of clients you want to target.
Establishing a strategy for the type of brand you want to create will help you determine whether it's possible and how much it will cost to develop .
You should also be ready to show the plan to a potential investor or firm that could provide you with some capital.
This is especially important if you plan on starting a private company. It's important to set a goal that you can reach in one year, two years or five years.
4) Strong group of executives
When it comes to starting a new business, there are a lot of factors to consider. Start by looking at the team members and how your brand fits into their professional lives.
Then make sure you have the proper tools and equipment in order to deliver the service you want. But also take a look at how your brand will fit into the scope of other brands that are already in the market.
If you want to compete for niche markets, you will need a strong group of executives who can communicate the details and vision consistently.
This way you'll create an easy-to- follow and easily-understood brand.
When you look at the services offered, your brand will have to have a value that appeals to the customers.
5) Market orientation
If you are thinking of starting your own branding agency, it is important to understand what type of client you want to serve.
Not all agencies will be a good fit for certain industries or projects.
The most common mistake that starting an agency does is to have an integrated branding strategy aimed at all the industries you want to represent.
You will be working with a number of clients which can be challenging and sometimes even difficult if you are not prepared for it.
There are a lot of people who do not have the same brand management strategies or strategies that work within certain industries.
The most important thing that you need to be able to do is focus on one industry.
6) Team experience
One of the most important factors to consider when starting a new branding agency is team experience.
For a business that is growing, it is helpful to have an experienced team in place.
A team with branding agency experience will be able to handle more projects with less risk and cost.
When starting a new brand, it is important to work with professionals who are familiar with the process of creating a successful brand.
Your branding agency should have experience in the different stages of branding, as well as have a good understanding of the steps that brands go through to become successful.
Branding agency experience is important.
However, more importantly, branding agency experience is important when creating a new brand.
7) Number of employees
Some of the factors you should keep in mind when starting a branding agency include: the number of employees, their skill sets, and how big an impact they will have on the company.
If you have just two employees, but both are top notch designers, the branding agency will not be as effective if you decide to hire a few more people.
Some companies may choose to have a part-time branding agency and a full-time design agency so that they can hire the people they need when they need them.
Conclusion:
This article offers readers seven factors to consider when they are attempting to build their agency from the ground up.
I hope this article helped you gain a better understanding of exactly what it takes to start branding agency.
Running an agency?
Clientvenue is an all-in-one client portal and client requests management software.
Learn more