What Is Keyword Monitoring And How Does It Work?
This article breaks down the meaning and purpose of Keyword Monitoring and gives examples detailing the different information you will be able to receive from this process.
Keyword Monitoring is a component of an SEO Activity Plan that provides important metrics in relation to your chosen keywords.
This article breaks down the meaning and purpose of Keyword Monitoring and gives examples detailing the different information you will be able to receive from this process.
Keyword Monitoring:
Keyword Monitoring is a more advanced form of search engine optimization. It requires an in-depth knowledge of the keywords that people are searching for, how they type these keywords, and more.
This allows the business to get more targeted traffic to their website and increase their conversion rates.

When you do decide on the best keywords for your business, you'll want to find a way to track them and make sure that your website is being optimized for those keywords.
Keyword Monitoring is a way to gain more awareness of the keywords that are being used for your business.
You'll want to find out where your traffic comes from and make sure that you continue to use the best keywords for your business.
I think the best way to use this is to first build an email list of people who have shown an interest in your products.
Then use that list to get started with Keyword Monitoring. I would take a look at the main pages on your website and see what search terms are being used to get to them.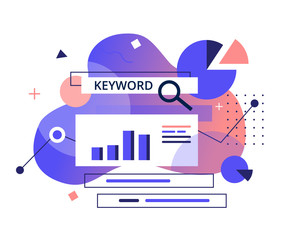 Then, you can use this information to create a list of keywords that are most important for your business and monitor those terms constantly.
You'll want to improve on the content on your main pages, the long tail keywords and overall ranking of those pages to ensure that you keep this information.
How does keyword monitoring work?
Keyword monitoring is a practice that marketers use to monitor and track how much of their target keywords are being searched.
It is a sophisticated marketing tool that helps determine opportunities for website optimization, product development, ad campaigns, and all other marketing initiatives.
Implementing keyword monitoring and tracking is not as difficult or time consuming as it first may seem.
It requires a strong understanding of the keyword research process, and a commitment to quality results from the keywords you are tracking. Keyword monitoring is one of the first steps toward keyword research .

If you have a reliable tool that easily allows you to track the various search queries people are making on your website, you can begin to make improvements to your website layout, content and keywords that will result in improved search engine rankings.
Having a clear understanding of search queries is the first step toward keyword research, and helps you to identify where your website is lacking or has potential to grow.
Determine the keywords your website needs to be successful in the search engine rankings.
Don't make the mistake of thinking that because a keyword is currently ranking well for your website, that you should make it the focus of your site.
If a keyword is not driving traffic to your site and you know it will be a waste of time to try to rank for this keyword, then your website may already be at its limit of traffic.
Benefits of using a keyword monitor:
Keyword monitoring is the process of showing your ad that ads on a certain keyword so that you can know how it's doing.
It will show you the click rate, cost per click and number of impressions. Keyword tracking software will send your landing page links to a server which will record the data. This benefits you so that you can improve your ad and get more targeted traffic.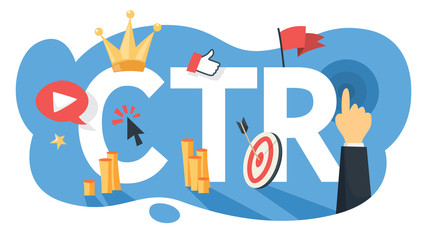 Keyword research based on the keywords that your competitors are bidding on will help you to find new keywords.
Having this information will give you a great advantage in your business and at the same time help you to boost your sales.
Analytics can help you understand how your marketing efforts are working on your website, and the audience that's reaching out to see it.
It provides insight into what aspects of certain pages people are clicking most often and which keywords they're typing in to find them.
It's easy to see what keywords are driving revenue. You might be working on your site but not coming up with new queries.
Keeping a pulse on these terms can help you reach out to potential customers or clients who are yet unaware of your existence.
You can find out what terms people search for that you're not on, and then optimize your site to fill in the blanks.
When writing ad copy or website content that helps it is important to include as many keywords as possible so they are more likely to be picked up by an algorithm.

You need a keyword monitor than will provide real-time reports with trend analysis of advertising performance across digital media channels and devices. A good marketing tool , for the most part, presents data in an easily understandable format.
Often it'll compare ads to those of a competitor and will provide you with all kinds of information concerning keywords, clicks on your website from social media referrals and much more . With professional tools you can boost performance based on past trends.
List of keyword monitoring tools:
1) Ahrefs:
Ahrefs is an all-in-one SEO tool that can be used to optimize websites, evaluate competitors, find out what customers are searching for, research content ideas, and monitor keyword rankings.
Ahrefs has a blog that regularly updates users on the latest developments, like what keywords are trending on Google and how long certain tags stick around in page ranks.
2)Semrush:
Similar to Ahrefs, SEMrush helps its users perform competitive research and keyword ranking tracking.
This tool also allows users of all SEO levels access to an assortment of features that boast extensive data analysis capabilities.
The interface is simple but effective in promoting the necessary information to a wider audience while still staying quick and user-friendly at exactly the same time.
3) Brand24:
Brand24 allows its users to monitor any page, tag or specific URL and then provides a report regarding the results of that search along with who is ranking for that one piece of information.
This tool can be used not only by marketers but also by public relations departments, which helps businesses gain an advantage over their competitors without quite as much investment in staff time.
4) Ubersuggest:
Ubersuggest allows you to sift through and understand the large amounts of data provided by Google which helps in monitoring developments surrounding your keywords (positioning, competition, lots more).
This amazing tool is a must have for anyone wanting to take their internet marketing seriously.
5) Serpwatch:
With Serpwatch, you gain a clear idea of the SERPs up and coming including organic traffic levels (what is rating), whether or not that particular keyword has been discovered already by your competitors as well as any external factors around it.
This small tool can help analysts get to grips with developments in large scale long tail niches such as automotive/auto repair, photography or Big Data on Keywords where most people google for SEO purposes but never actually concentrate on the traffic related aspect.
This tool makes it simple for even a beginner to relate to real issues regarding trends in their marketplace over time and understand exactly how they can exploit them!
6) SE Ranking:
This online tool allows users to get a clear grasp of the SERPs, it is also very easy to use and understand as well.
This amazing bespoke rank tracker was designed specifically with SEOs in mind offering insight on critical factors like link building and internal links leadership along with valuable keyword performance data.
Conclusion:
Keyword monitoring is a critical aspect of any successful digital marketing campaign.
If your keyword search volume is too low, you could be missing out on impressions and click-throughs—even if the level of traffic to your website is high.
It's also important for website content to remain relevant, so it's helpful to monitor the keywords that are used in a search query and ensure that those words don't appear in your content.
In this article, we've covered how to effectively monitor keyword search data and ensure that it plays a part in your website's overall marketing strategy.
Running an agency?
Clientvenue is an all-in-one client portal and client requests management software.
Learn more