List Of Creative Project Management Software Reviews : A Referential Guide
This article will give you a list of creative project management software reviews so that you can make an educated decision on the best one for your creative team
Do you have creative projects coming up that need to be managed, but don't know which creative project management software are worth checking out?
This article will give you a list of creative project management software reviews so that you can make an educated decision on the best one for your creative team.
We all want to get creative work done without having to worry about organizing it- let's take a look at some great options!
Creative Project Management Software:
First, let's define creative project management software. This is a specific type of project management software that is designed for the needs of creative teams.
It typically includes features like visual task dashboards, file sharing, team communication channels, and budget management- among others.
This software can be extremely helpful in managing creative projects from start to finish.
It can keep everyone on the same page, ensure that deadlines are met, and help to avoid any creative roadblocks.
Features To Consider:
1) Visual task dashboards:
This is a great way to see all of your tasks at-a-glance. It can help you to quickly get an overview of what needs to be done and when it needs to be done by.
This makes it easy to identify any potential problems or bottlenecks in the project timeline.
2) File sharing:
Sharing creative assets and resources is a crucial part of creative project management. This way everyone on the team can access what they need to get their work done, even if they're remote or traveling.
This also makes it easy for clients or other creative teams you might be collaborating with to see your progress as well.
Other creative software features that may come in handy include budget management tools, collaboration channels- like chatrooms and video conferencing, integrations with existing workflows (i.e., Adobe Suite)- among others!
3) Customer reviews:
It's always a good idea to get an idea of how other customers have felt about the software before making your purchase.
This will give you a better sense of what to expect and if it will be a good fit for your team.
Some creative project management software that you might want to check out are Asana, Trello, Monday, and Basecamp.
Each one has its own unique set of features and benefits, so it's important to find the one that is best suited for your specific creative needs.
4) Pricing:
Creative project management software can come with different price points.
It's vital to remember that the most costly creative project management software isn't always the greatest choice- you could just need a simple creative task manager instead!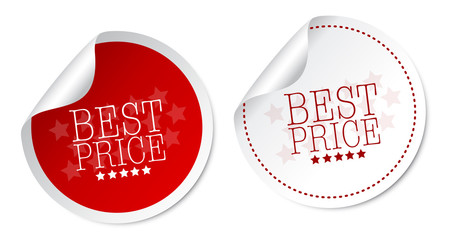 There are many alternatives available no matter what your budget is, so don't worry if you can't find one that suits it.
5) Platform compatibility:
When deciding on creative project management software, it's important to consider what platform you're most comfortable working on.
For example- if your creative team is primarily using Windows machines then a Mac or Linux solution might not be quite as useful for them.
If any members of the creative team are remote workers, they will also need to take into account software compatibility with their devices and operating systems.
Creative Project management Software Reviews:
We have selected some of the best creative task managers for you to check out based on what kind of team you're working with and your specific needs as a creative professional.
List of Creative Project Management Software and Reviews:
Let's take a look at some of the creative project management softwares and reviews for the same:
1) Infinity:
Features:
Infinity makes project management more fun and interesting. We created the ideal project management software for creatives: creative professionals, designers, product teams, agencies, and startups.
Infinity's straightforward interface will allow you to manage projects, stay in command of your creative team's progress, effectively collaborate with the team and external parties, and successfully manage any project with creatives whether you're handling one or many clients at a time.
With its groundbreaking architecture, Infinity provides flawless creative workflow management and allows you to arrange your data in many ways so you may have a panoramic view but also get into the specifics.
With only one click, you can break down your projects into boards, folders, subfolders, tabs, and items and access them all from a single workspace.
Creative Project Management Software Review:
David (user) gives Infinity high marks for its visual task dashboard and file sharing features.
He points out that creative teams in particular will appreciate the easy overview of all their tasks, which helps to avoid any creative roadblocks or bottlenecks when it comes to meeting deadlines.
He also mentions how Infinity is a great creative project management software for managing creative teams because it makes collaboration with other creative teams easy.
He only had the one complaint about creative project management software not being compatible with Mac and Linux operating systems, which is a minor issue for creative professionals using those platforms.
2) Ntask:
Features:
With nTask, you can delegate project management to your team members while still keeping track of all the details.
This tool may help your staff work together on design projects and arrange them in a well-structured, simply structured workspace.
nTask is a popular management tool that helps you organize your design projects and track the progress of each one.
It combines amazing features like multi-designed workpaces so that your team's creatives may be even more inspired, but also makes it simple to manage all design work on a single platform. nTask allows you to establish and track tasks,
You can also use this online collaboration tool to share designs with stakeholders using public URLs, plan meetings, and get feedback so you know whether your design is on the right track.
Creative Project Management Software Review:
Lindsey H.Owner,Marketing and Advertising, Self-employed
According to Lindsay, NTask is an excellent project management software. Because it allows him to distribute papers readily, he can keep his employees concentrated.
It also integrates with Slack, which he hasn't had the chance to use yet.For project management, nTask is easy to use. It's been used by him to let his little team know about future projects and assign them tasks.
He has a problem with the fact that documents and photographs can't be linked using nTask.
3) Clickup:
Features:
ClickUp is there for you every step of the way, from idea to completion.
This innovative project management software can help you manage design projects, track requests, feedback, and outcomes while also maximizing your team's assets.
When you use ClickUp, you can group design projects and activities into boards, lists, boxes, calendars, and other layouts to have a better understanding of where your team is at.
You may also share creative project files with other teams for advice on their work or invite visitors and stakeholders to provide comments.
ClickUp works with a number of industry-standard design applications, including Invasion and Figma, so you won't have to leave the application.
With this free creative project management software, collaborate on projects, organize the team, delegate responsibilities, modify mockups, and monitor performance.
Creative Project Management Software Review:
Lukasz S (Design Lead) calls ClickUp a simple and efficient tool.
He adores the simplicity and functionality of ClickUp. Because to the greater number of options and functions in the basic edition than competing programs, it even encourages users to buy additional modules.
He claims that some features might be simpler to use. Aside from that, he has no issues since anything in ClickUp is difficult to dislike at this time.
He has tried out a number of project and team management tools. At the moment, ClickUp is winning the race.
He will use ClickUp to manage his team and projects as well as client communication and billing in the future.
The automation of new activities, management, and assigning them to team members has been very useful.
From several angles, the dashboard allows him to look at the team's performance.
4) FunctionFox:
Features:
The purpose of Function Fox is to inspire and direct creative individuals in the creation of amazing creative projects.
This program includes simple yet powerful tools that marketing, in-house, design, and creative professionals can use to improve their processes, manage resources, avoid bottlenecks, and stay on track with deadlines.
FunctionFox can save time by allowing your employees more space to express their creativity in a beneficial way.
It reduces time-consuming technical and administrative work, preventing schedule overruns.
It makes it simple to track time and progress via beautifully designed Gantt charts while simplifying project planning and providing a clear picture of your plan, assignments, team resources.
Creative Project Management Software Review:
Functionfox is a fantastic project management solution for any company, according to Caroline K - Digital Marketing Assistant.
She goes on to say that her firm employs a variety of functions, including time recording, blogs, project timelines and milestones, reporting, and much more.
She doesn't think FunctionFox is user-friendly or adaptable for unique company demands.
This is what her company uses to keep track of time and guarantee that her clients are being appropriately billed.

5) Hive:
Features:
Hive is a flexible software that allows teams to manage the entire creative process from concept development through implementation.
Hive can help creative professionals and their team work together more efficiently by providing access to all of your creative projects in one place.
It helps you plan for success as well as coordinate projects creative professionals, Hive is an essential creative project management software for getting projects completed on time and under budget.
Hive was designed by creative professionals for creative professionals, making it the perfect solution for managing your next creative project.
Hive makes it simple to keep track of projects for creative teams. This software may help you take your team's creativity and overall productivity to new heights.
Hive's abundance of options represents its flexibility. It includes a comprehensive collection of configurable templates (PR campaign, content production, paid marketing campaign template, etc.) that any creative company may find useful at some time.
Creative Project Management Software Review:
Robert F.- Project Manager states that Hive is the only project management software with all of the features he requires.
He finds Hive to be the only project management software that is cloud collaborative, with infinite sub tasks, and Gantt charts, making it an easy decision.
It's also not Microsoft Project so he won't have to deal with their punitive billing procedures.
It's fantastic for chatting about activities or allowing task owners to convert sub tasks into their own projects.
He thinks that the mobile app has lost a lot of functionality when compared to the desktop version.
He decided to use Hive because it offered the collaborative capabilities and task organization that he required.

6) Wrike:
Features:
Wrike is a superb program that can help you and your team create spectacular creative works.
It allows you to see what's going on, enhance communication within the team, and increase production.
With this tool, you can keep track of everything your team is working on in one place, so you'll always be up to date.
You may use it to see deadlines when working on several projects at the same time and track each individual's progress, spot and address potential snags, and improve delivery times.
Creative Project Management Software Review:
According to Cesar C's - Digital Operations Director, Wrike is the project management software he wishes he had ten years ago.
He appreciates Wrike's Good product, which has aided them in achieving transparency and communication across teams.
He argues that there is a little learning curve at the start, and various firms use the framework in different ways, which is beneficial in the long run, but it's a hassle when you're first introducing your firm to it.
They claim that with their dispersed internal team activities, they are more typically managing them.
He claims that because of their organizational and ability to tag various people on different teams relevant to each job, they are able to meet deadlines more frequently.
7) ActiveCollab:
Features:
Creative professionals can use ActiveCollab to manage their creative projects from start to finish.
This software offers a wide range of features that can help you and your team work more efficiently together.
The main features of this program are file sharing, task management, time tracking, invoicing, and team communication.
A powerful combination of collaboration and automation, with a unique interface that speaks for itself, is what makes ActiveCollab so appealing.
This tool may assist you in managing creative projects and boosting team performance by establishing focus on creative work, structuring processes, and fostering meaningful interaction inside and outside the group.
ActiveCollab automatically generates a timeline for you, based on the current events in your company.
It provides an overview of all of your projects and helps you arrange your work in one location.
You may create, divide, and assign tasks, keep everyone informed about recent changes, and attach files (docs, charts, photographs, videos) so that creative
Creative Project Management Software Review:
Alex I.-C# Developer, Computer Software, states it to be a Great Project Management tool.
He has used other project management tools for various projects and project types, but he says G Suite Business is one of the finest if not the best project management tool he's ever used.
It provides a number of features, such as an excellent dashboard, milestone preview, calendar, planner, contact information, time tracking and more.
While it's ideal for a variety of tasks, this is still not the best tool for software development projects.
The benefits Alex sees in TimeTrackers are that it has a fantastic dashboard, various types of reports, milestone preview, calendars, and time tracking tools are just a few of the capabilities that make this program an indispensable tool for project management.
The disadvantages, according to him, are a lack of integration with Git or any other version control system.

8) Milanote:
Features:
Milanote gives you a wide range of templates (design, marketing, product management, and so on) to extend or customize to fit your needs.
This program allows you to quickly change text appearance, manage to-do lists, and arrange things however you want.
You can also share workspaces with specific members of your team or everyone, manage who sees what, get notified about the most recent changes, and leave comments beneath activities.
Milanote allows you to invite stakeholders to view and/or edit your boards before printing work out as printable PDFs when everyone is satisfied with the outcome.
Creative Project Management Software Review:
Mariana F- Executive Producer, according to her, it's clean and full featured.
According to her, Milanote is a highly robust and capable program with all of the required tools for concept registration and communication.
The simplicity with which you simply drag things onto the canvas and change their properties is fantastic.
She claims that, with a few clicks, the program can also be dragged to create numerous boards within a single account, giving users great versatility and the ability to establish many boards inside a single account and then share them is fantastic.
She hasn't a single complaint about it. She can only remember the numerous excellent characteristics and regret that she didn't discover this device sooner.

9) Monday.com:
Features:
Monday.com has a great dashboard and is quite intuitive, according to creative managers who have tried the application.
It provides an overview of all ongoing projects throughout your team's entire department.
This tool also includes tools for task management, file sharing, time tracking, budgeting and invoicing so that you can organize everything in one place.
It allows you to create and assign tasks, keep everyone informed about recent changes, and easily share files (documents, charts, images).
Creative Project Management Software Review:
"This handy SAAS solution lets you create unique workflows, project management, and more," claims Customer Relations Manager at Corey W.
He likes that there are templates to use so that you can get started right away, or you may customize the templates or build your own.
The interface is quite simple; his team's technical support was excellent. In a few days, one of his employees created an extremely customized solution.
He doesn't like that Monday feels like a database, but it lacks some of the basic database capabilities. Related tables, condition fields are examples of this.
Creating a bespoke project management tool for a web development team. If they need to, his staff may break projects down into fine detail and handle them.
Conclusion:
Creative project management software is an important and necessary tool for creative teams.
This article has reviewed a few of the best creative management tools on the market, according to their customers and also compiled a list of peer reviews for the same
Hope this blog post helps you to choose the creative project management tool that best suits your creative team.




Running an agency?
Clientvenue is an all-in-one client portal and client requests management software.
Learn more