Clickup Vs Teamwork: The Ultimate Comparison Guide For Better Insight
Clickup and Teamwork are two distinct project management applications. They both feature many of the same functions, but they approach them in somewhat different ways. In this post, we'll go through clickup vs teamwork in depth so you can make an informed decision about each program.
Teamwork and clickup are two different project management software. They both offer many of the same features and go about them in slightly different ways.
In this post, we will be going over clickup vs teamwork in detail so that you can have a clear insight on both these softwares.
Project management software is a type of software that helps professionals to manage one or more projects.
It does this by providing a range of tools and features that allow users to create, collaborate on, track, and report on their projects.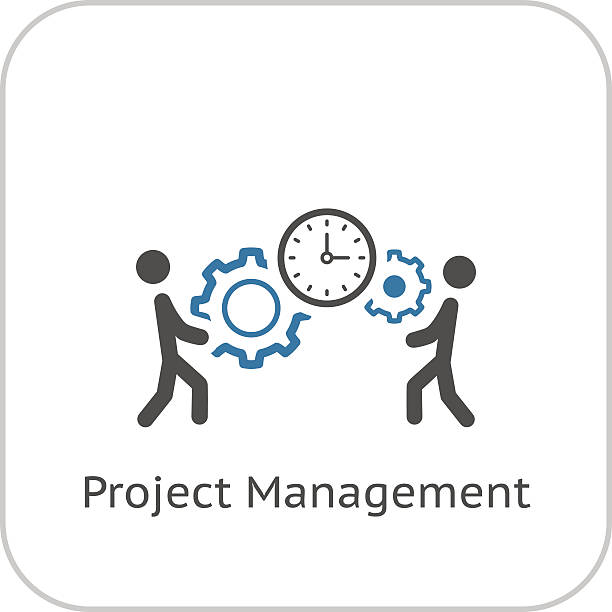 Clickup:
ClickUp is a cloud-based collaboration and project management software that can be used by organizations of all sizes and sectors.
Communication & Collaboration Tools, Task Assignments & Statuses, Notifications, and a Task Toolbar are among the features.
Top Features include:
1) Communication & Collaboration:
Clickup offers chat and messaging tools, a blog platform, an activity stream, and more.
This means that there is no need to use multiple applications when collaborating on projects with clickup.
Instead of relying on email for internal communication or Slack/Skype for external collaboration, you may use clickUp's single platform to accomplish both.
This makes communication and collaboration more efficient, organized, and centralized.
2) Task Assignments & Statuses:
In clickup, tasks can be assigned to individuals or groups, and they can have different statuses (e.g. active, completed, cancelled).
This makes it easy to see who is responsible for each task and what the status of each task is.
It also enables teams to quickly see what needs to be done next, who is doing it, and how long they expect it will take.
3) Notifications:
Clickup offers a wide range of notifications that can be set up to send alerts when tasks are assigned, completed, or cancelled.
The number and frequency of these alerts can also be customized. These notifications ensure that everyone is kept in the loop with all updates related to their task(s).
4) Task Toolbar:
The task toolbar is a customizable panel that appears at the top of every clickup page.
It gives users quick access to all their tasks, and it can be customized to show only the information that is most important to them.
This ensures that users have instant and easy access to all the information they need regarding their projects.
5) Unlimited Projects & Users:
Clickup is the only tool that offers unlimited projects and users.
ClickUp's simplicity and flexibility make it ideal for professionals who have many personal or professional tasks going on at once, as well as teams with members in various time zones or workers distributed across the world.
Pros:
1) Teams and individuals may benefit from it:
Clickup may be used by individual freelancers or professionals, as well as large established businesses.
This is because clickUp offers unlimited projects and users without charging any fees for the number of collaborators working on each project.
ClickUp also has an option to create a free account where you can have up to three projects with five user accounts.
This makes clickup ideal for small-medium sized organizations who are just starting out in their business journey.
2) Dashboard view that is easy to navigate:
Clickup offers a dashboard view that is very easy to navigate. This means that users are able to get through clickup quickly.
It also ensures that everyone in the team has an idea of what's going on with all their tasks and projects at any given time.
3) Lots of integrations:
As clickup is a cloud-based software, it integrates with many other software including Google Drive, Dropbox, Asana, and more.
This means that users are able to do things such as import tasks from an email into clickup or save files directly to their Google Drive account.
This saves time and increases efficiency as users don't have to switch in and out of multiple applications.
4) Customizable:
Clickup is a customizable platform which can be tailored to the specific needs of each individual or team.
This means that clickup can grow with businesses and teams, as their needs change and evolve over time.
Cons:
1) Too many features:
ClickUp has a lot of functions, which may be daunting to new users. clickUp's idea is that people don't need to know all the ins and outs up front in order to begin using clickUp .
Some items will require multiple actions, while others will need only one. "Less clicks" and "more outcomes" are two of the principles utilized by Clickup.
Clickup avoids the problem of having too many complex menus by limiting entrance to just two main sections, which ensures that clickup doesn't get overly clunky.
2) Interface:
The interface of clickup may be challenging for some users, as it is not always immediately clear what needs to be done in order to complete a task.
This can be solved by reading through clickup's help files and watching the tutorials provided on the clickUp website.
Once people become familiar with how clickup works, they will find that this software is extremely efficient and easy to use.
3) UI needs work:
The user interface (UI) of clickup needs some work. This is because the UI is not always intuitive, which can be frustrating for users.
ClickUp has plans to improve their UI in future updates, so this problem should soon be resolved.
4) Difficult to manage tasks:
ClickUp does not have a built-in task management system. clickup users can also access clickUp's help desk, where they will find many tutorials and resources that are geared towards helping new users quickly get up to speed with clickup .
This ensures that issues are dealt with efficiently without interrupting the work of experienced clickup professionals.
Price factor:
Yearly:
Monthly:
Teamwork:
The cloud-based project management tool Teamwork enables organizations to manage their projects' many activities.
Task lists, time tracking, file uploads and communications are among the features offered.
Top Features include:
1) Reporting:
Teamwork offers a reporting feature that helps team members track the progress of their projects and goals.
This allows for better oversight and assessment of project performance. Reports can be customized to show data in different ways, so that users can find the information they need quickly and easily.
The reports generated by Teamwork are exportable into various formats such as PDFs and Excel files.
This makes it easy to share reports with clients or other stakeholders who need to see them.
2) Time & Expense Tracking:
Teamwork offers time and expense tracking features which allow users to keep track of how much time they are spending on different tasks, as well as how much money they are spending.
This information can be used to generate invoices for clients or to provide detailed reports about project costs.
Time and expense tracking data can also be exported into various formats for further analysis.
3)Task Management:
Teamwork offers a very comprehensive task management system that allows users to create and manage tasks in a variety of ways.
Task lists can be created and sorted in different ways, so that team members can find the tasks they need quickly and easily.
Tasks may also be assigned to particular team members, allowing everyone on the team to know their obligations.
Teamwork's task management tools are extremely flexible and user-friendly.
4) Visualization:
Teamwork offers visualization features which enable users to organize their tasks into flows, swimlanes and milestones.
This makes it easier for teams to collaborate on projects because each person can see how his or her work fits into the big picture.
The visual tools offered by Teamwork are extremely comprehensive and easy-to-use.
5)Third Party Integrations:
Teamwork integrates with a variety of third-party applications, such as Google Drive, Asana, QuickBooks and more.
This allows users to access Teamwork data from within these other applications.
It also allows users to export Teamwork data into these other applications for further analysis and processing.
6) Spreadsheet View:
Teamwork offers a spreadsheet view for task lists which allows users to see all their tasks in a single table.
This makes it easy to compare and contrast different task data, as well as to find specific tasks quickly and easily.
Pros:
1) The best solution for managing your workflow:
Dealing with projects can be difficult, but Teamwork makes it easy to manage your workflow by providing a number of features that are essential for effective project management.
These features include task lists, time tracking, file uploads and communications.
Teamwork is the best solution for managing your workflow because it offers all these features in one comprehensive package.
2) Create beautiful reports:
Teamwork's reporting feature allows you to create beautiful, professional-looking reports that are easy to understand and exportable into various formats.
You can use these reports to show clients how well their projects are progressing or just keep track of the progress yourself.
3) Keep track of your expenses:
The time and expense tracking capabilities of Teamwork allow you to keep track of how much money you spend on various activities.
This information can be used to generate invoices for clients or to provide detailed reports about project costs.
You can also export this data into various formats for further analysis.
4) Communication:
Teamwork offers a number of communication features that make it easier to keep in touch with your team members.
These include task comments, mentions and private messages.
This is especially helpful when you're working on projects as a remote worker or if some of the people who need to see Teamwork data are clients or outside contractors.
Cons:
1) Ugly Design:
Teamwork's design looks like it was made in the 90s, and is extremely dated.
This makes using Teamwork a bit of a chore because you have to deal with an interface that isn't user friendly or attractive.
2) User Interface That Is Firmly Planted in the Ground:
The user interface of Teamwork is firmly planted in the ground and doesn't offer many options for customization.
If you need to modify the appearance or behavior of something within the app, this may be difficult.
3) Long Learning Curves:
Teamwork has a very steep learning curve compared to clickup.
There are a number of intricacies that users must master with time, making Teamwork challenging for new project managers to utilize effectively.
4) No pdf or image markup tools:
Teamwork does not offer any tools for marking up pdfs or images.
Users must use third-party apps to add annotations and other vital information to Teamwork papers, which may be inconvenient.
Pricing:
Conclusion:
In conclusion, clickup vs teamwork offer different but useful features for better project insight.
For those who need to manage a workflow with numerous features included, the most effective approach is Teamwork; whereas clickup provides a more basic and easy-to-use design that can be tailored to each user's requirements.
Whichever software you choose, make sure to take advantage of the free trial period to see which one works better for your specific needs.




Running an agency?
Clientvenue is an all-in-one client portal and client requests management software.
Learn more