Advertising Agency Positions Hierarchy : A Structured Guide To Its Mechanism
learning how to maneuver an advertising agency is a must, especially with the shifting landscape of advertising and the need for creative minds. This blog post will have a look at theadvertising agency positions hierarchy and their mechanisms.
With the changing landscape of advertising and the need for creative minds, understanding how to navigate an advertising agency is a must.
This blog post will dig into advertising agency positions hierarchy and its mechanisms.
Agency Position Hierarchy:
An agency position hierarchy is a type of structure in which positions are ranked and arranged according to their importance within the company.
This can be done for several reasons, such as for management, performance, or skill-based promotion. The hierarchy of an agency also refers to the office design of the agency.
An agency position hierarchy is different from a standard organisation chart in which the positions are arranged horizontally or vertically.
However, for an agency that needs to manage a large number of employees, it is essential to have a hierarchical structure in order to manage the information.
An agency hierarchy also provides more flexibility as employees are able to move through the hierarchy quickly and effectively.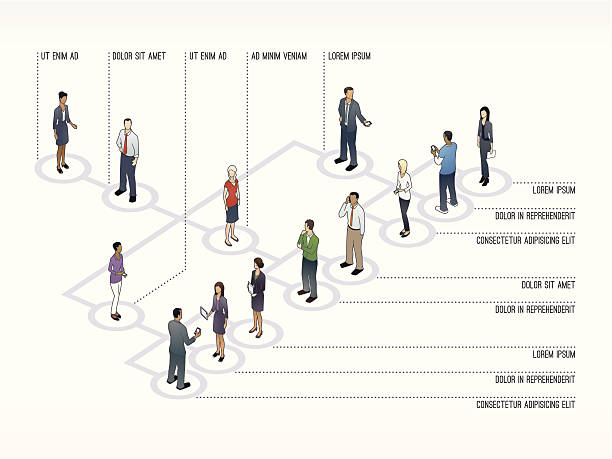 In the worst case, an agency suffers if it is unable to make decisions on its own. This can be due to a lack of expertise , or a lack of the right resources.
An agency can also be sacked if it is not able to meet its targets. Additionally, Agency Heirarchy helps ensures that an agency is performing effectively.
It provides the right structure to ensure that all its employees are working to their best ability.
It also provides the right structure to ensure that an agency is able to meet deadlines and meets its goals.
In the long run, agency heirarchy helps an agency to stay in business.
Employees are able to make an impact on the level that they work and feel the satisfaction of a job well done.
Advertising Agency Positions Hierarchy:
The significance of the agency positions hierarchy in advertising agencies is that it establishes how many people are at each level, but also where to place each person within the hierarchy.
This is an important part of the business because it helps determine the salary, power and prestige of the employee in that particular position.
Within this hierarchy, there are different positions that have different responsibilities and are assigned to the people who hold them.
The advertising agency creative department is responsible for the creation of the brand images and advertisements.
The agency creative department has professionals who are responsible for the creation of the advertising materials, including: graphic designers (photographers and illustrators are also included in this group), copywriters, art directors and others.
These people make sure that the brand images which have the agency creative department's signature are used in the advertisements and that various aspects of the advertising materials are consistent.
The agency executive department is responsible for the overall management of the business within their agency.
The people who hold these positions are considered to be leaders and can make decisions that impact many people within a given project.
The large advertising agencies have staff that handle the management of both the agency and company.
These people are responsible for coordinating all outside or outsourcing relationships with other companies, including their free-lance clients.
They also implement changes at the business level by diversifying marketing media to maximize exposure on this popular communication tool of today's consumers - television commercials and direct mailings.
Benefits of a proper advertising agency positions hierarchy:

One of the many benefits for a proper ad agency positioning hierarchy is that it makes advertising planning and strategy easier.
An advertising agency where every member of the team is offered the same opportunities to gain success from their tasks brings together great minds and creates an effective marketing plan.
When you have a proper ad agency hierarchy, not only do you get the best minds working together on your ads, but you also benefit from their different strengths.
Many advertising agencies have too many members on their team who are good at everything, and they end up functioning in a stand-alone fashion.
This means that no one has their finger on the pulse of what is going on with the brand. This is why it is important to have a hierarchy in place when you are creating ads.

This allows the entire team to be more focused on the same things, and it allows each member to be more specific in the work they do.
Advertising agency positions hierarchy Models:
1) Traditional Hierarchy:
One of the most important factors in selecting an advertising agency is their structure. The traditional model is one that has evolved over time and has proven to be effective.
In this model, the creative team is in charge of all creative production while the account management team is in charge of bookkeeping/report writing.
In addition to this, there are three different categories that exist within the agency: personnel, operations, and management roles.
These jobs are typically held by the same people throughout an agency's existence.
One of the key functions of an agency is to create a cohesive team and keep the team members motivated.
In order to maintain this motivation, an agency needs to have clear roles and responsibilities for each member of the team.
Positions such as account director, creative director, creative producer, account manager, administrative assistant and production department tend to be the most common roles within an agency.
In addition to being important for maintaining the agency's team feel, it is also necessary to assign clear roles and responsibilities to each member of the team in order to ensure that each team member is well equipped to perform their task.
The work of an agency is constantly changing and it is important that the agency's team members are flexible and able to adapt to new issues.
2) Flexible model:
The flexible model of advertising agency hierarchy is similar to the staff model. The difference is that this type of hierarchy is based on how much autonomy and flexibility the position offers.
This includes the authority to hire, delegate, and fire employees as well as make decisions about budgets, service plans, and other concerns.
Flexible model advertising agency is run by a team of individuals and aims to create more efficiency for the company.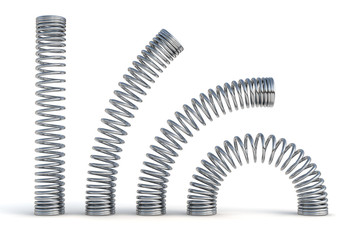 The main focus of the flexible model is on the creativity and standardization in its work.
It's not uncommon for a team of people to work together with the same goals, but in different capacities .
This is similar to the staff model. However, instead of having a strict hierarchical structure with bosses and workers, it has more of an open-door policy, which means different people may take up different roles.
Although this model is mostly used by small companies that have only a few employees, it can be used by those with more people.
3) Pod model:
Under this type of hierarchy, the main focus is on efficiency instead of creativity. The agency's success comes from having each team member work as efficiently as possible .
The pod system model can be useful for agencies that have very rigid boundaries in how their employees do their jobs or where they go to eat lunch  or even something less severe such as advertising copywriters and receptionists working side-by-side at the same desk but not sharing shifts.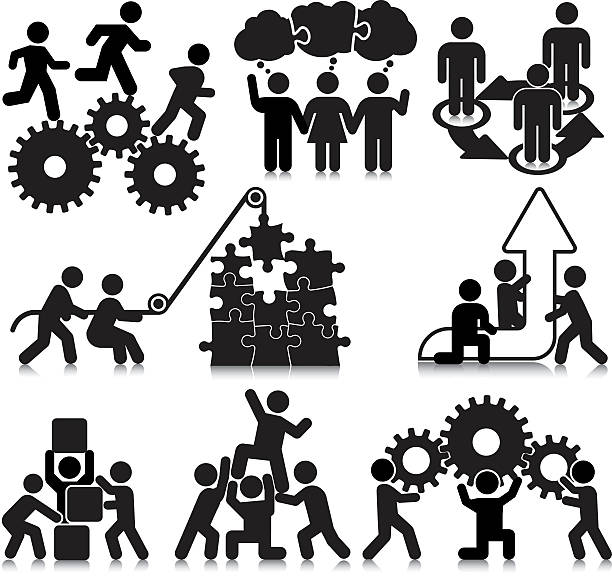 This model is similar to the flexible and senior staff models, but for teams instead of single positions.
With very little room or space allocated for everyone in their agency, this allows employees with specialized skills such as creative directors and account executives to perform at a much higher level because they can choose not only where they work but also how long each day spans from starting time to end time
Pod systems can be seen as more advanced versions of the senior support group. However, even this can vary from agency to agency and individual to individual within an office culture .
Conclusion :
The most important thing to remember is that the hierarchy model can be used as a guideline only.
Different agencies have their own way of working and through time companies will adapt the way they manage, assign roles and allocating responsibilities; meaning each agency has its culture.
This article has covered the different hierarchy models that are used by advertising agencies and the type of team that an agency has selected with each system to put everyone within it.
So, this hierarchy can be used in determining how corporate culture is defined for any advertisement agency on a global scale if one does not know what steps are taken every day by employees there.
Running an agency?
Clientvenue is an all-in-one client portal and client requests management software.
Learn more