9 Effective Tips To Optimize Youtube Ad Reporting:
This article will list nine tips that you should consider in order to improve youtube ad reporting:
There's no question that YouTube is a great platform for businesses to connect with their audiences.
The only problem that comes along with this, is the fact that there are so many ways in which advertisers can measure their campaigns.
Knowing which metrics are best to track with YouTube ads reporting can be difficult without having to do every single one manually.
Learn all about how you can use these tools and get even more data out of your YouTube ad campaigns in this article!
Youtube Ad Reporting:
When you are running a Youtube ad campaign, Youtube provides reporting that can help you better understand the data of your campaign.
This includes information such as impressions, clicks, and videos watched.
This can help you make adjustments and optimize your ads to get the best results. Some of the reporting can be confusing.
For example, you can see which ad format is converting best. However, if you aren't using the right ad format for your audience, you might get bad conversion rates.
Ad reporting is a great way to see if your ads are working or not. It can help you find what is working and what isn't.
You can also use this data to make adjustments. This can help you get more conversions and increase your ad spend.
The reporting is easy to understand. You can see how much you've spent and all those conversions.
It's a great way to make sure you are getting the best results for your ads. The tools are easy to use.
You can get a lot of information about your ad campaigns in minutes if you know what to look for.
You can also make adjustments very quickly because it's all right there on the screen. It's easy to get the most out of your ad campaign.
How to optimize Youtube Ad Reporting
Youtube delivers a staggering amount of data to advertisers, who are willing to pay a high price when they see that their ads are effective.
The success of your YouTube advertising campaign will largely depend on the quality of this data, so make sure you're collecting it in a way that will deliver actionable insight.
Some of the tips to optimize youtube ad reporting are as follows:
1) Set up your YouTube Ad Reporting account as a standard user.
This can help you avoid the problems that come with setting up a new YouTube Ad Reporting account as an administrator.
You will also have the ability to add new users to your account without having to wait for approval from YouTube, which can take sometimes weeks or even months.
2) Invest in YouTube Analytics.
If you want to maximize the effectiveness of your YouTube advertising campaign, you should know how to optimize your YouTube ad reporting.
This is done by setting up and optimizing your account for YouTube analytics. This is done by uploading your account and optimizing it for YouTube analytics.
Once the account is set up and optimized, you are ready to get ads on your videos. To get ads you'll need to have multiple videos that meet the ad requirements.
Youtube analytics has become one of the most used and trusted tools among online marketers.
It helps you to get an insight into your Google AdSense, YouTube and even Facebook ads campaigns.
It also helps you to analyze the effectiveness of your advertising campaigns.
YouTube analytics is a great tool to get insights into where your site visitors are coming from, what they are doing and how you can improve the performance of your site.
3) Use the available Youtube Ad Statistics API to gather more data.
Youtube Ad Statistics API is a REST API that provides information about the number of views, impressions, clicks and other metrics related to youtube ads.
Although youtube advertising is becoming more and more sophisticated, Youtube has provided a wide range of tools for advertisers to track their performance.
The statistics API is a goldmine of information that can be used to better understand performance on Youtube.
The API provides a number of metrics about the performance of your ads.
It can be used to track the overall performance of your campaigns, and also to monitor the performance of particular ads.
You can use this data to fine tune your campaigns, for example, you can compare the performance of a particular video against a number of other video ads to determine which work best for you.
4) Focus on your ads' metrics.
YouTubers need to focus on their ad metrics or they will not know how well their ads are performing.
If you're not checking your video ad performance from time-to-time, you won't know if it's working if you don't monitor the metrics.
Measuring video ad performance is very important because it can help you find out if your ads are working or not, and what type of traffic you need to target.
Measuring video ad performance is also a great way to learn what works on Youtube. Measure the results of your video ads and learn what works in your niche.
5) Check the engagement rate and the CPM of your targeted ads.
There are a number of ways that you can optimize your youtube advertising.
It is important to seek out ads with a higher engagement rate and a lower CPM for the most return on your investment.
While it is certainly possible to find these ads with your own research, there are a few tools you can use to help identify these ads with more ease .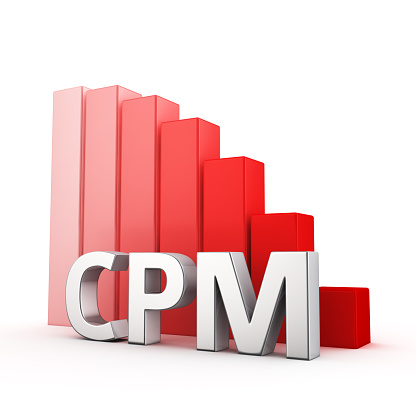 Ad reporting is an important part of your YouTube optimization strategy. It can be incredibly frustrating to see all types of mistakes while trying to optimize your account.
It's tempting to abandon each and every campaign you are working on because of these mistakes.
However, it's important to make sure that these ads are as optimized as possible if you want them to have a chance of ranking.
6) Set up a custom campaign to monitor your ads.
With one click of a button, you can set up a custom campaign.
This will enable you to monitor your ads and take immediate action with your budget when there are problems.
You will get a detailed report with the list of your ads, the impressions, clicks and other metrics.
You can also use two custom campaigns to monitor multiple accounts. With one click of a button, you can set up multiple custom campaigns for your accounts.
You will get a detailed report for each campaign with the list of your ads, the impressions, clicks and other metrics.
Using multiple custom campaign is useful for monitoring several accounts at once.
7) Track your progress.
YouTube is one of the most popular platforms for advertising these days but it does require a bit of work to optimize your ad campaign to increase conversions, sales and more.
While there are other strategies you can employ, including creating new ads, tracking your progress is crucial in order to make sure that you are actually getting the results you want.
Youtube ad reporting can be a little confusing when you first enter the site, but there are many ways you can optimize your campaign to get more leads and sales.
Optimizing your campaign for Youtube ad reporting is important because you want to make sure that you understand what is working and what isn't so that you can improve your campaign accordingly.
8) Monitor the performance of the campaign over time.
Youtube campaign reporting is essential to understanding the performance of a campaign.
With this information, you will be able to determine if a campaign needs to be modified in order to improve results.
It is also important to monitor the performance of an ad over time so that you know if the campaign actually generated any revenue, or if the clicks required were worth it.
Monitoring campaign performance is not only critical to determining the success of a campaign.
It is also important for ensuring the campaign is optimized for your business and your end target.
In this case, it is also important to monitor the performance of your website. In the long run, this will help you determine if a conversion rate is actually improving.
9) Set up daily checks of the reports.
Youtube reporting is a powerful tool which provides insight into what users are engaging with and how they are engaging.
However, the reports can be difficult to navigate, understand, and even use.
To simplify this process, and make the most of your youtube ad reporting data, there's some simple things you can do - like setting up daily checks of the reports.
Advertisers should also expect to see some variation in the reports when they go.
Setting up daily checks of the reports is one of the most important tasks for you to complete.
It will ensure that you are getting the most value out of your youtube channel.
Conclusion:
Even with so many different reporting options, we can all agree that Youtube ad reporting can be tedious and complicated.
It's not just about the quality of information, but also about your sanity when it comes to in-depth data analytics.
However , i hope this article has helped you by giving some insights involved in the process of optimizing Youtube ad reporting
Running an agency?
Clientvenue is an all-in-one client portal and client requests management software.
Learn more