What Are Niche Agencies And How Do They Work?
By knowing how an agency functions, one can narrow down which agencies are a bad fit. Let's have a look at how some of these niche agencies operate.
Finding the right agency to work with is important for any business.
What makes it even more difficult is that there are so many agencies out there to choose from, and knowing what types of services each one offers can be tough.
One way to narrow down which agencies might be a good fit is by understanding how they work. Let's take a look at how some of these niche agencies operate!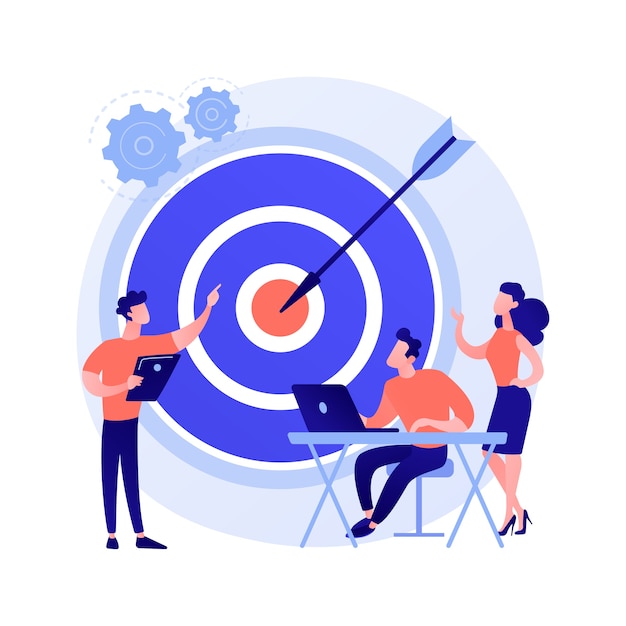 Niche agencies:
Niche agencies are companies that target a specific field of business. These agencies are usually service based and provide services to businesses or individuals.
When a company hires a niche agency, they often want the niche agency to provide their expertise on the subject matter.
Niche agencies are those that specialize in a unique type of online marketing, such as one for social media, one for email, and one for influencer marketing, or, on an even more granular level, another for Facebook, one of Instagram, and a third for Twitter.
Niche agencies are not limited to just a single field like other types of agencies.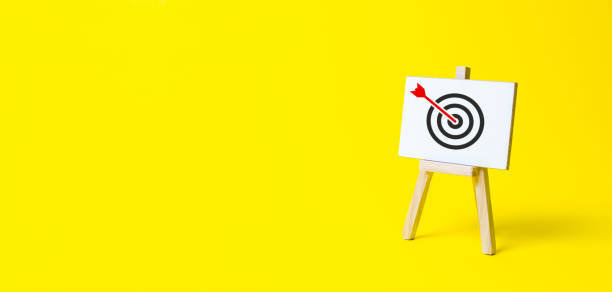 Niche agencies can also be split up into smaller niches so that they can focus on one field and excel in it.
Niche marketing is sometimes confused with the term niche advertising.
Niche advertising is a kind of online marketing that involves using marketing messages on platforms like Facebook, Instagram, or Twitter that appeal to a very specific type of person.
Furthermore , a niche agency can be used to help companies with advertising campaigns that are particularly niche-targeted.
Niche marketing is a form of direct marketing and digital marketing. It allows brands to target their specific needs and wants in order to create a better product.
It helps companies to build customer loyalty and gets the customers to buy their products more often.
List of benefits of niche agencies:
1) They offer fresh and new ideas every day.
Niche agencies are small companies that specialize in a certain niche. These companies have a strong focus on emerging trends and provide their customers with fresh, new ideas.
This gives them the ability to create content that is never stale and offers helpful customer service.
Niche agencies are small companies that specialize in a certain niche.
These companies have a strong focus on emerging trends and provide their customers with fresh, new ideas.
This gives them the ability to create content that is never stale and offers helpful customer service.
2) They give you the opportunity to experiment.
Niche agencies allow you to experiment with your work and try out new ideas, while also giving you the opportunity to grow and develop a specific skill set.
These agencies let you take risks without compromising your security or job stability. They also allow you to try new things, rather than just going with the flow.
Niche agencies are often small and are driven by their particular niche, so they are less bureaucratic and more flexible than big companies.
Niche agencies are often more personal, where you get to work with your peers and members of the creative industry.
Niche agencies are known for having a niche market where you can become a specialist in your field. This is a list of people who have helped us in various places.
3) They have a huge network of industry leaders and influencers.
There's no question that niche marketing is effective.
Even though a niche agency may only work with one or two clients, they'll have an online presence and be able to leverage the power of their network.
This gives them the advantage of being able to strategically target prospects with highly relevant content.
Also, just because a client selects a specialized niche agency doesn't mean they're out of luck. In fact, that's where their network comes in.
They can use their network to refer prospects that fit other niches the agency works with and may want to try.
This can lead to more business opportunities as the client is aware that they're working with an expert in a niche area and that their competitors don't have a network in place to refer them to highly relevant advertising opportunities.
4) They bring in more business through referrals.
A niche agency is an independent marketing firm that specializes in a specific market.
The benefits of working with them include a variety of things such as generating more referrals and being able to keep your business on a tight budget.
They are a lot better than working with an agency that will hire anyone and then you have to stick to their budget. It's a no-brainer to work with an independent agency.
It will be more beneficial for you after all.
5) You'll meet great people for networking.
One benefit of niche agencies is that they allow you to meet others in your industry without having to go to a large event.
They are also beneficial for networking, as people often want to meet and get to know their friends, family members, and neighbors.
It is nearly impossible to meet a large group of people at a convention. But the industry of your niche allows you to meet others who share similar interests .
Having something in common with others is the key to successful networking. Attending a niche convention will allow you to meet people who enjoy the same things as you do.
You can then start building a relationship with them and find out what they like to do in your industry.
You can also do this with your friends who are in the same industry.
You can also attend educational sessions and workshops that will not only teach you new skills, but will also show you where to find your niche.
6) You'll make more money.
Niche agencies are a powerful tool for content marketers. They have the potential to make more money than traditional companies, but they can be hard to find.
The only way to do this successfully is based on trial and error. To make money with a niche agency, you will have to spend a lot of time looking for the right opportunities.
A downside to this option is that the projects you get could be days or weeks old.
To succeed, you will have to find excellent opportunities or develop your own.
7) You can build your Business
Niche agencies help to build your brand.
They provide website design, social media optimization, and many other services that are specifically designed to give you the best chance of success in your industry.
They not only help you reach your goals, but they also build a lasting relationship with your clients.
Once you build the trust of your clients, they will continue to send their business to you over and over again.
How do Niche agencies work :
A niche agency is a website that offers their services to a specific niche.
You would most likely work with one or two clients on a specific niche, and these clients are the ones that pay for your services.
Niche agencies have their own niche industry. A niche agency is like a small business.
You would just work with one or two clients on your niche, and you would make sure to keep them happy, and return their calls.
You would do this for a period of time, and only if they are happy, you would continue to work with them.
Niche agencies also have their own marketing strategies, and most of the time they would use this to promote themselves.
They would spend hours on their website , finding the most appealing keywords to put on their website, and then they would pay for advertisements so that people will find them.
Downsides of Niche Agencies:
Niche agencies offer a way to reach the specific target audience within their niche.
They are also beneficial if you have a smaller budget and are looking for cheaper ways to advertise.
There are some drawbacks to niche agencies, however. The biggest downside is that they are not devoted to general marketing and the results that come with it.
They aren't able to provide long-term return on investment like larger agencies so make sure you really want to work with them before moving forward with the project.
Niche agencies also have less experience working on your project so it's important to make sure you are making the best decision for you.
Conclusion :
In the end, Niche agencies are a wonderful way to help brands create campaign strategy that fits into specific niches.
They also provide a great way for new brands to get started in the marketing industry because they don't have to worry about going up against big established companies.
They can just focus on their own niche and enjoy the benefits of using niche agencies instead of head-to-head competition.
I hope thi blog post has been helpful to you in understanding niche agencies and various aspects surrounding it.
Running an agency?
Clientvenue is an all-in-one client portal and client requests management software.
Learn more