How To Start A Social Media Agency : The Go To Guide
More responsibilities arrive with the power of social media - these platforms provide people to give their thoughts on brands that can be heard by the general public. This article will assist you in putting up a social media agency in the most efficient manner:
With the rise of social media, companies have become more reliant on their various platforms to get people interested in their brands.
For many businesses, this has had a positive effect; it's been enough for them to stay successful without needing the big bucks of marketing.
But with the power of social media comes more responsibility - these platforms make it possible for people to share opinions on brands that can be seen by the general public.
This article will be a guide for you to start a social media agency in the most efficient manner:
What is a Social Media Agency?
A social media agency is a company that manages the marketing and public relations of other companies' social-media accounts.
Social Media agencies can help their clients with things like creating a Facebook business account, making scheduling posts on Instagram, and helping them find influential people to connect with on Twitter.
It is essential for a company or its clients to have a social media agency.
A skilled and competent agency can help them ensure that the strategy is creative , their message is clear, and they are reaching the right people.
Social media agencies are also a good way for companies to find newer ways of reaching out and connecting with their customers.
A good agency can even help new companies with their social media campaigns, and in turn, a client of that agency is able to save money by hiring an agency .
However, even though social media agencies can help companies save money by hiring them, it is important for a company to evaluate potential agencies before hiring.
This is because social media agencies do not offer cheap services.
Most of the time, a good agency will charge an expensive amount for their services, but most of their services are worth the money.
A good agency will also have a reputation and online presence, which will help companies attract clients and offer services to both.
There are many ways that agencies can help a company achieve their goals. However, they do not all have the same methods that work for different companies.
A good social media agency will know the best way to help a company and will offer different services at different prices, which makes them so important for companies.
Benefits of starting a social media agency:
Social media has changed the way businesses and organizations do marketing.
There are virtually unlimited ways to target your market online, resulting in a competitive landscape.
If you want to get ahead of competition and establish a presence for your company, it can be done with this guide.
You do not have to spend a lot of time on social media platforms to be successful, nor do you have to pay a ton of money .
Most people don't know how to manage a social media account, and as a result, they end up wasting tons of money on poor quality marketing .
You can be successful by learning the basics of social media and applying them to your business. A social media agency can help you achieve success by using the right tools to increase your engagement with your customers.
You may also use this as a branding tool for your company. In the end, this can be a great marketing strategy for your company.
It is important to note that you can use social media for more than your marketing.
Many people are not aware of this, but it is very effective for customer service and content marketing .
You must train yourself to use this social media channel for these purposes.
How to start a social media agency:
Social media management agencies are a popular way to start the career of your dreams.
In this article, I'll provide you with the top points you need to consider when starting a company in this exciting industry.
1) Define your niche:
Before you jump into creating the perfect social media strategy for your clients, it is important to do your homework and figure out what niche would work best for you.
Choose one that will help you stand out from the pack with unique offerings and a highly specialized view of your market.
A good example would be to choose a niche that you have expertise in, such as a product or service you sell.
It is also important to know your target market.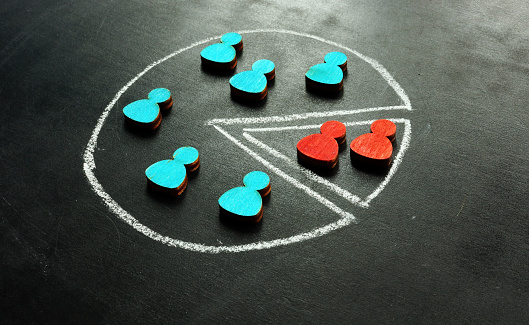 At the end of the day, you will not be able to give the best services if you do not have a clear picture of who you are marketing to.
If you cannot clearly define who your clients are, it is highly likely that you will end up wasting time and energy trying to sell to the wrong people.
A good way to discover who your ideal client is to ask yourself what you would be willing to buy on your own if you were not earning any money.
2) Work on your skills and endorse them:
In order to be a successful social media agency, it's important to work on making your skills as good as they can be.
There are many ways that you can do this such as improving your writing skills by reading books and articles, finding opportunities to being a guest blogger on other websites, and attending networking events.
Once you've refined your skills, use them to endorse yourself. One of the best ways of doing this is through a resume.
This can be done by creating one for yourself or getting someone to do it for you . You can also use it to tell your future clients about you.
You can then add this to your social media profiles so that potential clients can see it. These profiles can then be linked to your website or any other network that you have.
This will help potential clients to see your skills and character.
When you are beginning your business you will want to know the best ways of promoting yourself.
3) Work on your website development:
The website is one of the main assets for any business. It needs to be attractive, interesting, and functional.
A good website tells the clients that you are a reliable and professional business.
You can already make decisions about the website development, which are aimed at helping to attract more clients.
Start doing some research on the Internet so that you know all the key points to make your website mobile-friendly.
The website should be interesting, informative and most importantly, easy to navigate.
The website development is aimed at showing potential clients that you are a valuable presence in the marketing industry.
In addition, your website will be an excellent tool for promoting an online business. Therefore, the best way to make a website can be to use design templates.
If you are not sure how to do it, you can always hire a website designer to make your website. It is a good idea to make your website appealing to the eyes.
A website that attracts attention makes more sales than one that is not.
4) Develop content:
The next step in starting a social media agency is finding a niche, developing content and building an audience.
This all starts with knowing your market and figuring out what content that specific audience wants to see.
Developing unique, engaging content that keeps people coming back will help to increase engagement across all platforms.
This is also a good time to think about how you want your content to be formatted.
There are many different ways that you can display content on social media platforms, such as video, images and text.
This is a good time to think about what kind of content you would like to be sharing and what content works best with your target audience.
5) Generate leads and reach out:
There are many ways to generate leads and reach out to potential customers. You can post on social media platforms, create landing pages, utilize blog posts, and more.
You can do this to generate leads for your business, but the way you communicate with clients should be a priority.
Using strong communication skills will help you generate clients and have a better shot at doing business.
You can also use social media to reach out to potential customers.
Conclusion:
Social media has become a fundamental part of the marketing and public relations industry ever since it started gaining traction.
There are a number of reasons as to why social media is now extremely popular, but the most significant one is that it provides an opportunity for businesses, organizations and celebrities to connect with their target audience in a quick and effective manner.
I hope this article on how to start a social media agency has been informative and helpful.
Running an agency?
Clientvenue is an all-in-one client portal and client requests management software.
Learn more