How To Start A Branding Agency : Step By Step guide
In today's world, brands are the key differentiators for success. But it's not always easy to build a brand from the ground up and stand out from the competition. Read this guide on starting your own branding agency to help you get started.
Every business needs a brand.
In today's world, brands are the key differentiators for success. But it's not always easy to build a brand from the ground up and stand out from the competition.
Read this guide on starting your own branding agency to help you get started.
What is a branding agency?
A branding agency is an agency that creates and manages brand, advertising and marketing strategies for their clients.
The agency also handles the production of branded content such as advertisements and websites.
The branding agency takes on a number of different roles.
They are often tasked with creating the brand identity, the tagline and positioning of their clients, as well as branding all their marketing materials and websites.
Branding agencies often work on a component pricing model, creating packages for the various roles that need to be covered.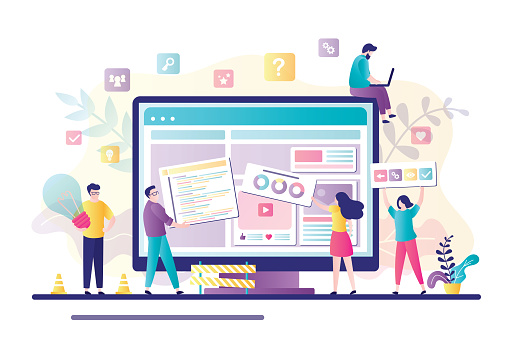 They handle the development of advertising campaigns , and can also do the creative development and production of these campaigns.
Branding agencies also work on the production of magazines and marketing collateral.
They are able to create a huge variety of materials, from print ads to the content of websites and apps, and do a lot of work to support the marketing needs of their clients.
Design companies specialize in the creation of just about any kind of marketing material, from websites and print ads to direct mail campaigns and brochures.
They are in charge of the look and feel of any marketing materials.
They work closely with copywriters and other senior marketers to ensure that all marketing materials are designed and produced in harmony with the messaging of the brand.
It's a crucial role that can make or break a company.
Functions of a Branding agency:
Branding agencies are in the business of helping their clients create a global brand identity.
The agency can help businesses to develop their brands, strategize on marketing plans, and design their products and services.
They work with both large and small companies.
Many branding agencies offer branding services such as logo design, website development, digital marketing strategy, and advertising strategy.
Branding agencies can also help their clients to establish a corporate identity through developing a brand name.
They can suggest new branding strategies by providing opinions, recommendations, and information that will help to brand a company.
They also ensure that they are developing the right branding strategies to fit their clients' needs. The professional in charge of brand identity is the brand manager.
They are in charge of communicating their company's branding strategy to other individuals.
They help design and create a consistent branding strategy that will reach out to their target audience.
The brand manager is responsible for communicating the brand elements in an objective manner. They are responsible for making sure that the brand identity is consistent and appropriate with their target customers.
How to start a branding agency:
Now that we've touched the basics of branding agency, let's take a look at how you can start one in a structured manner:
1) Create business plan:
Before you start any firm, you need to create a business plan.
This plan will outline how much money, how many hours and how many people it will take for the agency to be successful.
It is important to understand that this is only a rough estimate; your real goals will likely change over time and be more complex than the first goal.
It is likely that you will need to incorporate additional employees and a larger office, depending on how your business evolves.
Write a good plan.
A business plan is more than just a series of numbers. It should outline how you will make money, how long you expect to be in business for, who your competitors are and more.
A good business plan is not meant to be completed in one sitting. It is written as you learn more about the industry, your competitors and what will be needed to compete in it.
The plan should be kept current and made accessible so that people can see how things are progressing.
The more clear you set forth your goals and plans, the more likely you are to be understood and things will go smoothly.
2) Register your branding agency:
Naming your company and registering trademarks are the first steps in starting a branding agency.
Once you have filed the proper paperwork, you can begin to market your brand and get them noticed by clients.
The two most important steps for starting a branding and marketing agency are registering your company and having the name of your brand registered .
3) Set up accounting aspects for your agency
Start by creating an accounting set up of your new business.
This is so you can properly monitor and control your cash flow and make sure that you have enough money to keep the agency running for a lengthy period of time.
Setting up a set up of accounting helps you keep track of every single dollar that is coming in and going out.
This will also help you get ready to file your taxes at the end of the year. It is a good idea to have a bank account set up before you begin your branding agency.
This way, when you are still getting started in your business you won't have to worry about having a certain amount of money in your account at all times.
You will be able to keep track of your cash flow more effectively and ultimately make sure that you are not doing anything rash like borrowing money from your friends and family.
Before you begin your account, make sure that you have enough money to cover all of your expenses and debts.
You should also include a credit card or debit card for all of your personal expenses.
This way you can keep track of all of your money at once without having to look in your checking account .
This will make keeping track of your money one less thing that you have to worry about.
4) Get the required license and insurance for your agency:
As a new business owner, you should get your licenses and insurance in place.
It will not only help you to avoid headaches later on down the line, but it will also give you peace of mind that it is all in order.
A great way to get information regarding the licensing and insurance requirements for your business is to do a search online.
You can also ask other business owners in your area if they have any recommendations. We highly recommend doing this because it can save you a great deal of time and money.
The goal is to ensure that you are getting the best service possible for your business.
5) Create and optimize your brand and website:
Create a website that your target audience will want to visit and is easy for them to find. Be sure to include all of your information on the site so visitors can easily find you.
This will make it easier for people to contact you and find out about your services.
If you are looking for a graphic designer, you should have one page on your site that has all of the contact information for your designer.
You should also have a page with any information you wish to offer potential clients .
This could include an overview of the services your company offers, special discounts for certain situations and more.
Take note of the keywords that people type into Google when looking for your services. List these as words on your page as well so that people can find you easily.
You should also look for keywords that might work for you. If you have multiple services, make sure each one is listed in a way that it can be found easily.
6) Start networking:
Networking is really important when you're starting your business.
You need to find people who can help with your business and the crucial step is finding those people.
As you start to get your name out there, more people will find.
You should start to network with people in your industry and those that are looking to get into a job in your field.
This will help you to expand and grow your business.
You will find that you have connections with people who are doing the same thing or are similar to what you are doing , and they will be able to help you.
Lastly, if you're looking for a job it's best to have connections in the field you are looking to work in. You can start a relationship with the hiring manager and you will often get a job before others.
Conclusion:
It is clear that branding is a multi-faceted process that requires both business and creative thinking to be successfully executed.
In the end, it will be up to you to decide what your company does, but in order to get there you'll have a long journey ahead of you.
Running an agency?
Clientvenue is an all-in-one client portal and client requests management software.
Learn more