List Of Considerations To Adopt While Choosing Your Ad Intelligence Tool
If you're concerned that your advertising efforts aren't converting into results, it's worth shifting to a different platform or type of ad intelligence tool. This blog article will provide you a list of factors to consider when selecting an ad intelligence tool.
If you suspect that your advertising efforts aren't translating into results, then it's time to consider switching to a different platform or type of ad intelligence tool.
This blog article will give you a list of considerations to make when choosing an ad intelligence tool.
What is an Ad Intelligence Tool?
An ad intelligence tool is a platform that uses data and analytics to help advertisers target their audience.
It also helps businesses understand how their advertisements are performing and collects information about the audiences they are reaching.
These tools can be used at any scale, from a single business to an entire industry. These tools also cannot be used as a replacement for traditional advertising and marketing.
They can help businesses reduce their advertising spend, and improve your ROI.
Businesses can use these tools to better understand their audiences and target the right customers for the right marketing.
They can increase their brand positioning by applying his method. The world of marketing is evolving at a fast pace. Old technologies are disappearing into obsolescence, and other technologies are being developed.
As a result, the way customers use marketing to purchase information and services is also changing.
Many of these changes can be tracked using data analysis tools , but getting the right data and insights requires a certain skill set.
This is where data scientists can help. On the other side of the equation, businesses need to understand marketing .
When they do, they can create an effective marketing mix that takes into account the impact of marketing on their business.
And, as in many other areas of business, the best results will be achieved by a combination of data science, analytics, and marketing.
The use of data scientists in marketing brings together the two disciplines and creates a synergistic effect.
Benefits of ad intelligence tool:
There are a number of benefits to choosing your ad intelligence tool. The main benefit is that it will allow you to track a variety of marketing campaigns and results.
It can also help you determine which website visitors leads to purchases, which allows you to easily run your advertising dollars where they will do the most good.
Another reason to use a tool like this is that it will allow you to track your competitors.
Using an ad intelligence tool, you can find out which ads are effective and which are not, allowing you to determine what the best performing websites are, so you can spend your advertising dollars wisely.
Although a great deal of the process requires manual work, there are still many benefits to running your own marketing campaign.
Because you can select which keywords you want to target, you have the ability to target people who are searching for phrases very specific to your business.
Using a tool like this allows you to track not only how well your current marketing campaign is doing, but also what keywords are good for you.
You can use the data gained from a PPC campaign to make important decisions on what your marketing strategies should be.
Using keywords is not only a great way to see how well your ads are doing, but it can also be used to determine what marketing strategies you should use in the future.
What to consider while choosing your ad intelligence tool:
1) Look at the type of data that the tool can gather.
Advertising data is your most valuable asset, and with the right tools for analyzing the data, you can make smart decisions to enhance your business.
If you are trying to attract new customers and generate more leads, it is important that you know your target audience as thoroughly as possible.
Because of this , you need an advertising data tool that can provide you with the necessary information.
Remember that advertising data is a lot like a report card.
You want the information to be transparent, accurate and easily accessible so that you can make important decisions.
With the right tools and data, you can be more successful at growing your business.
2) How much data can be collected
As the world is evolving towards digital, it is necessary to have a powerful tool like ad intelligence. Though there are many tools available in the market, it's essential to evaluate each one based on your needs and budget.
The next thing that you should look at is how much data can be collected, as this is an important factor that will determine how successful and profitable your campaign will be.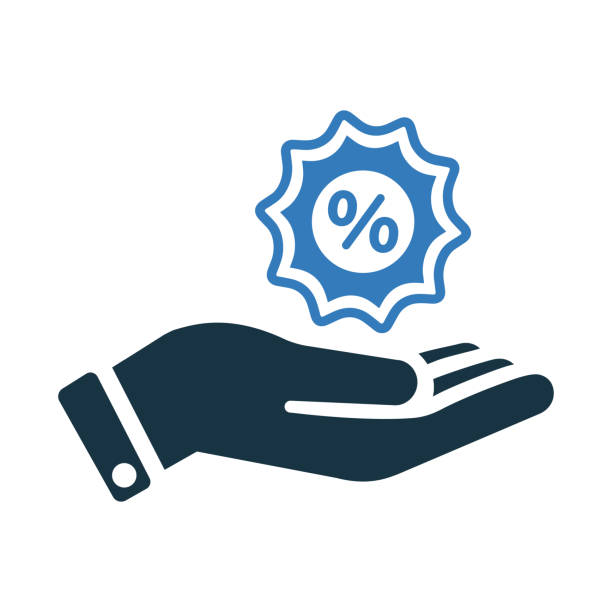 It's essential to have the data collection procedure in place before launching your campaigns, for you to be able to gather valuable insights based on each campaign.
With this, you can determine what needs to be done next and how you can improve your campaigns.
This data is often used for marketing, and can be shared to your affiliate partners and friends or even paid advertising services.
However, all this will depend on how much data you have and how you will be collecting it.
3) How often is data collected
It's important to know how often your data will be collected and how this could impact your business.
Data is definitely important in your equation, but you do not want to compromise your business's data security by any means.
Still, revenue and marketing success is often a matter of fine margins.
Get the data you need to make the right decisions for your business and where you want your business to go.
You need to go for a tool that collects data within a short period of time so that you could take effective business decisions based on the data immediately .
4) How much customization can be done.
The more customization, the more features and options you'll have for your ad intelligence tool. You will want something where you can see your performance in a way that you're comfortable with, the more customization and features, the easier it will be to see how you're performing.
The features and options you prefer will largely depend on what kind of database you're working with.
Also, the more customization you have, the more likely it is that a competitor will build an ad intelligence tool that is very similar to yours.
When they do, your ad intelligence tool will lose out.
So, while you may be the one that creates a relevant ad campaign, it's really important to think about how you want your tool to be used and the features you want to include.
5) Whether the tool provides detailed insights of advertising aspects
It is important to select the right ad intelligence tool that provides comprehensive data and insights of your marketing campaigns.
There are some considerations that you should take into account while choosing the tool.
Your tool should be able to provide real-time data and insights which can be useful while you are running your campaigns.
It is important to make sure that the tool provides data in real-time.
If your ad intelligence tool provides data in real-time, you can make decisions and take immediate actions.
You can easily manage your campaigns if the tool provides data in real-time. The ad intelligence tool should enable you to measure ROI of your campaigns.
If your tool provides accurate data and insights, you can easily measure the return on investment of your campaigns.
The tool should be able to provide you with data which is highly pertinent to the campaigns that you manage.
You can use the data to make crucial business decisions.
You should be able to get in-depth information about the performance of your campaigns over long stretches of time.
6) Price factor:
What can put you over the edge and make you choose one tool over another is the price factor.
The price may or may not be affordable, so choosing the right tool for your business comes down to understanding what your needs are and what you want out of it.
However, if you're struggling to afford a tool that provides the level of service you need, it may be time to look at other options.
Conclusion:
This article has demonstrated that ad intelligence tools are not as straightforward is they seem.
The decision whether or not to use one needs to consider the ideal use case of the tool.
If there are certain criteria that need to be met in order to make a decision, then this article has provided with some guidelines on what you can do next.
Running an agency?
Clientvenue is an all-in-one client portal and client requests management software.
Learn more